Twitter "Nearby" Would Show Local Tweets On A Map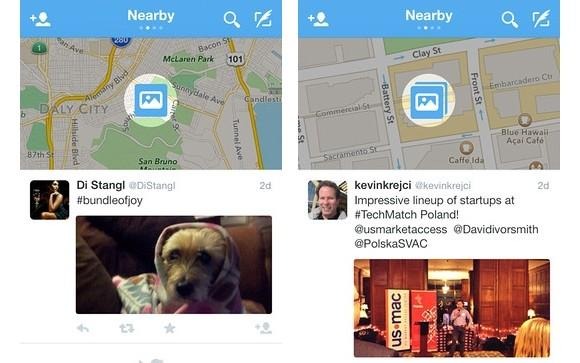 Twitter has been field-testing a new native app feature that shows a map of tweets occurring near the user in real time. The feature appears as a separate column in the app and shows tweets from other users regardless of the follow relationship between the users. It's called "Nearby", and it could be Twitter's next granular advertising targeting gambit.
Nearby would only work for users who have opted in to show their location with their tweets. Also, it wouldn't show users who have opted out of location sharing. The idea is to let people interact with people in their real, physical world around common, locally-based interests.
It's somewhat reminiscent of Foursquare, a location sharing social media app that has shown nearby posts for years. Panning around the map in Nearby shows location markers of tweets, which as the Wall Street Journal pointed out is reminiscent of the way Google Maps behaves. The markers' corresponding tweets show up below the map.
This proposed addition to the official Twitter app has been appearing on some users' devices as a trial balloon, the WSJ report said. However, Twitter has no immediate plans to launch Nearby to the general userbase. The company said it frequently experiments with new features, and it stopped short of saying whether this change would ever officially take place or when.
SOURCE: Wall Street Journal