Twitter mobile scores multi-image tweets and photo tagging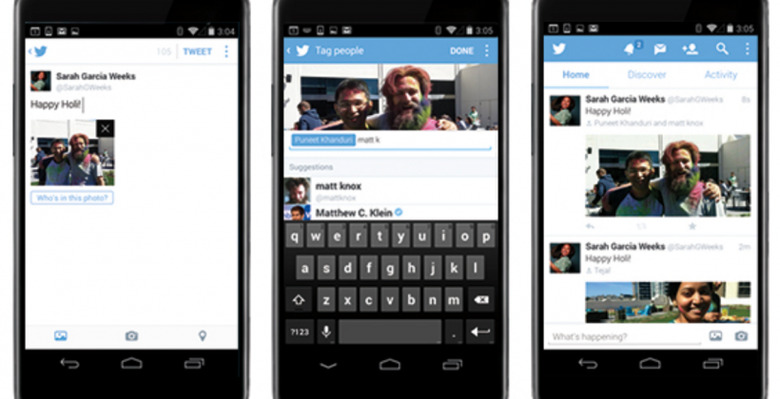 Twitter has revealed some new changes for mobile users, both of them revolving around the use of photos. For those who download the new Twitter Android and iPhone apps, the ability to tag individuals in photos and include multiple images in a tweet from mobile will be added.
Both features are available now. With the tagging option, up to ten individuals can be tagged in a single photo, making it easier to connect individuals and users together. If you're tagged, a notification will be sent your way to advise of it. There's an option in Settings to change how notifications are received.
In addition, the tagging feature does not count against the character count in a tweet, meaning the full 140 character limit is still available despite tagging. In addition, tweets can be sent from mobile including up to four images in a single update, forming a collage.
The collage is created automatically. This particular feature is coming to the latest iPhone app today, but Android users will have to wait a bit longer before seeing the same feature. Both features will show up in tweets that have been embedded, as well.
SOURCE: Twitter