Twitter Mac Update Adds In-Line Pic Previews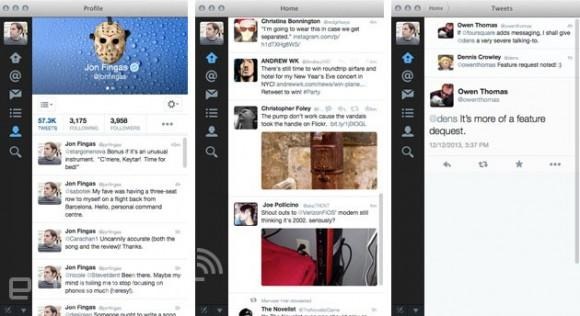 Twitter has announced that it has made some nice updates to the Mac twitter application. This week Twitter added some new features and tweaked the look and feel of the application. Twitter also made a change this week to how user are blocked on the service resulting in a user outcry and repealed those changes in less than a day.
The new updates for the Mac client include expanded timeline functionality that displays previews of Twitter photos. That makes it easier to skim tweets and see what the photos are without having to click a link. Users that don't like to have their timeline filled with pictures can turn that feature off.
The update also brings a new way that you can explore tweets and see more of the tweets that go with a conversation. To use the feature, Mac users need to click a tweet and then they get a detailed view including photos, favorites and retweet counts, and other tweets that go with the conversation.
Twitter has also changed the way profiles look in version 3.0 for Mac users. The profiles now show the banner header, the people the user follows, and other information including how many followers the person has. The new Twitter for Mac app is available for download right now.
SOURCE: Engadget