Twitter live video broadcasts now support up to three guests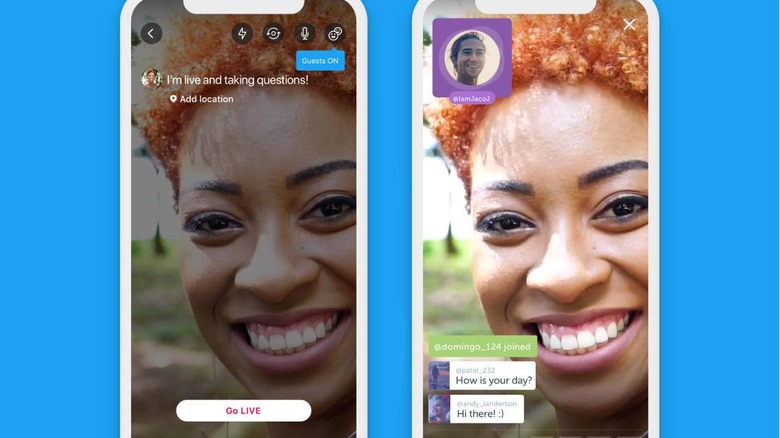 Twitter features a live video tool that enables users to broadcast content to their followers and the general Twitter user base. This feature has, until now, been limited to broadcasting the user live while viewers were limited to interacting using chat messages. That changes with the company's newest update — broadcasting users can now add multiple people to their live videos for real-time communication.
Live videos are useful in a number of situations — they can be used to stream from events or to simply talk with fans or followers, for example. The tool is powered by Periscope and accessible to all users by tapping the camera icon in the composer. From there, users are presented with a live mode icon with the options to live broadcast either just audio or audio and video.
Starting today, users who are broadcasting can now add other users who are also on Twitter. The new option is demonstrated in the video above; it's simple to use, and involves two aspects. The user who wants to join the broadcast as a guest must manually request guest access. The request is sent to the user who is broadcasting,
The live video remains visible in full screen and the guest is added in a smaller picture-in-picture thumbnail window. Up to three guests can be added to a livestream at any given time; the broadcaster is in control of who is given access and when they are removed.
Viewers can hear the guest in real-time along with the original broadcaster; the guest's Twitter handle and avatar are also visible. The feature opens the door for Twitter live video as a useful platform for creators, making it possible to conduct live interviews with remote individuals, give fans a little time in the spotlight, and more.