Twitter launches Windows 8 and RT app, get it now via Windows Store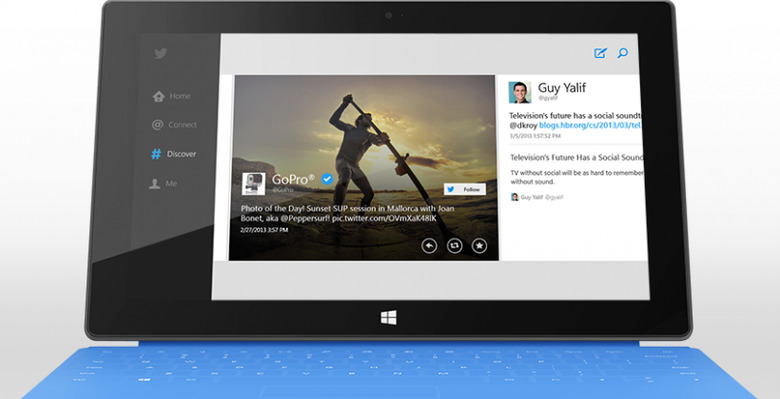 Twitter has announced the availability of its app for Windows 8 and Windows RT, which users can get now from the Windows Store. The sleek-looking app borrows its design from other Twitter apps, such as those available for Windows Phone and Android. The differences with the Windows 8 app, however, are in the details.
As expected, the Twitter app has features that are created to take advantage of Windows 8 and RT, the most obvious one of which is a Live Tile. Via the Live Tile, users will see notifications, such as a reply to a tweet, from the Start screen, making it a convenient way to keep updated on your social network happenings without firing up the browser.
The app features the familiar Home, Connect, Discover, and Me tabs along the left side, as well as a Share charm for simplified sharing between different apps. Microsoft offers an example of this feature, pointing out that an Amazon listing was easily shared by swiping the Amazon app and selecting the Share charm, sending it off to Twitter.
Another Windows 8/Windows RT specific feature is a Search charm for finding accounts and tweets via a hashtag search. There's horizontal swiping to view several photos. And last but not least is one of the more convenient features – the ability to pin the app to the side of your desktop screen so that you can do something else while keeping track of what's going on in Twitter.
[via Windows]