Twitter launches photo filters for iOS and Android apps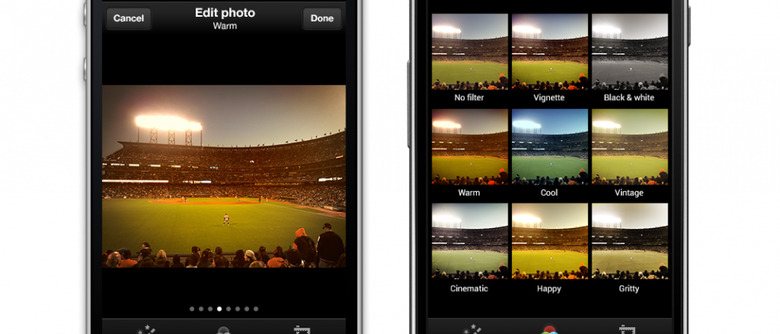 We've been anticipating the arrival of photo filters on Twitter's app for awhile now, with a rumor having surfaced back on November 2 that the social network was going to launch its own filters to compete against Instagram. The information came from inside sources, who stated that the filters would be launched "in the coming months." Now, a little over a month later, Twitter has officially announced the photo filters and rolled them out to its iOS and Android apps.
The issue quickly gained attention as Instagram pushed out a "glitch" that caused its photos to appear cropped or otherwise incorrect on Twitter. This turned out to be intentional, with Instagram's CEO stating that users would be better off viewing the images on Instagram rather than via the Twitter cards. Soon after, the Instagram images stopped appearing in Twitter altogether.
Yesterday we reported that sources claimed Twitter would be launching its photo filters this month, and that the app was currently in testing. Now, a short 24 hours later, both the updated iOS and Android apps have been launched via their respective app stores. Says the social network, "Starting today, you'll be able to edit and refine your photos, right from Twitter."
The new apps offer eight filters, including Black and White, Warm, Cool, Vintage, Cinematic, and Happy. The filters' effects can be viewed before being applied to an image using both grid and swiping views. Images can be "auto-enhanced" using a color and light balancing tool, and can be cropped using the new "Crop" tool. You can check out the new photo options via the nifty video from Twitter below.
[via Android Community]