Twitter juggles traders, advertisers, TV networks as Nielsen talks tweets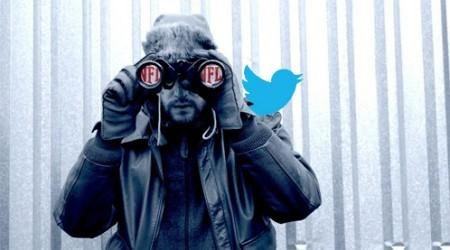 A Nielsen report being released today shows Twitter's TV watching audience does not watch the same programs as the TV watching public as a whole: Twitter users mainly skew younger and more urban, and they talk about different shows. This reveal and others like it could affect which TV networks and advertisers participate in Twitter's advertising pièce de résistance Twitter Amplify, first launched in May.
The chart above shows that, proportionately, Twitter users converse more about contest shows like The Voice than does the tweetless public. This makes sense considering such shows are intended to be conversation starters, and Twitter is for conversation. Sports, police procedurals and comedies tend to be more watched by the general public, who are older and more suburban and rural.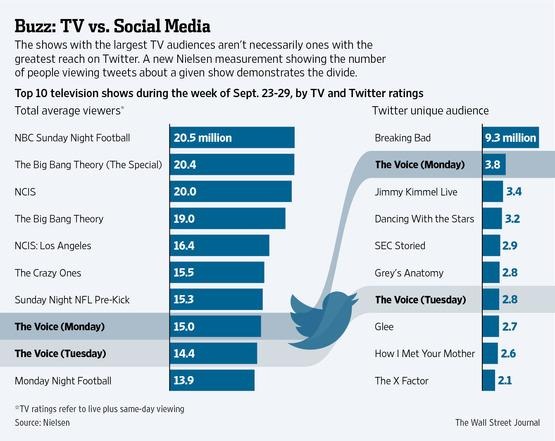 In no way does this spell death for Twitter Amplify. Rather, it helps guide TV networks in focusing their Twitter advertising efforts on the shows Twitter users talk about. Twitter Amplify partners with networks and advertisers to tweet short promoted videos rolling a short third-party ad followed by a clip of a show currently viewable on the relevant network. Networks like CBS, who recently added itself to the Twitter Amplify roster, remain optimistic in a measured way.
The rankings data hits news stands three days after Twitter officially announced its $1 billion IPO, which it officially pre-announced in a tweet on Sept. 12. Right now is a watershed moment for the microblogging service. Every whisper, every gust of wind could affect its long-term viability as a publicly traded company. Nielsen's report today will certainly have Twitter executives sitting up straight.
To give the screw another turn, the chaos and uncertainty caused by the ongoing six-day-old federal government shutdown, which includes the SEC, could slow Twitter's stock offering process. Oddly, this could be an opportunity for the microblogging social network to take more time crunching numbers and figuring out how to convince more traders its stock is a sound investment. The company has thus far never made a profit, notwithstanding climbing ad revenues year-over-year.
SOURCE: Wall Street Journal