Twitter is testing author labels in conversations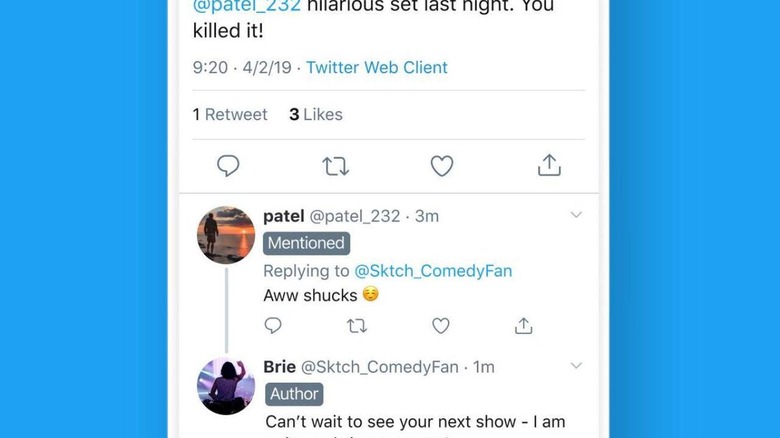 Although Twitter has mostly survived unscathed amid the flood of privacy and safety scandals that have rocked Facebook and most social media at large, it has its own fair share of problems it has so far failed to address sufficiently. The brevity and spontaneity it encourages come at the price of control and moderation. As part of its attempts to remedy that, it is testing a new feature in Twitter conversations that will clearly label who's who in replies.
Twitter's 140, now 280, character limit is both a boon and a bane. While it encouraged rapid fire posts, it also made conversations about a tweet a convoluted mess. It's easy to get lost in a thread of replies and even easier to forget who the original author of the tweet is in the first place.
Twitter's latest experiment it to add labels to usernames depending on their role in the conversation. It's not just the author, even. Those that have been mentioned in the original tweet get a label as well. Twitter mentions there's also a "Following" label, though it hasn't explained how that works or who will see that mark.
Twitter was already testing this system as far back as January though it was mostly a limited and internal test. Now it has gone public with the idea but it doesn't seem set in stone just yet. It may not be available to all users in all regions either.
This "original author" label is just one way Twitter is trying to bring order to conversations. It has also considered giving such authors the ability to hide tweets they may find disruptive to the flow. That said, it continues to take its time in implementing the one feature users have been begging for: editing tweets.