Twitter for Mac update brings Retina support, improved sharing and uploading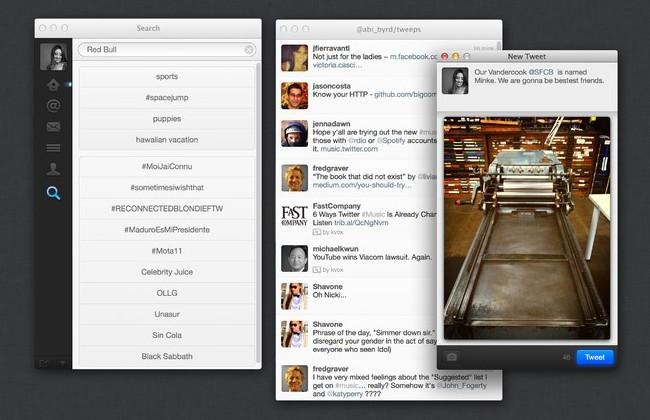 Twitter has updated its Mac app with several improvements that users can take advantage of now. The app has been updated to include support for Retina displays on the 13-inch and 15-inch MacBook Pros, and users will be greeted with improved photo sharing and uploading features, as well as support for 14 more languages.
With Retina support, the updated Twitter app will be able to take advantage of the added pixels, and Twitter claims that the whole app will appear sharper and crisper on high-resolution displays. Twitter also made it easier to share photos. You can either drag-and-drop photos into the app, or click the new camera icon in the corner and browse for a photo to add.
Twitter says that "more improvements" will be coming in the future, which we would hope so, given the fact that Twitter's client restriction are resulting in numerous third-party Twitter clients to shut their doors, most notably TweetDeck, which is set to close down on May 7 due to the restriction of the number of users that third-party clients can have.
TweetDeck is only one of the beloved Twitter clients seeing its end, which not seem like a huge deal since Twitter has their own apps to use, but the company has been surprisingly lacking in their offerings, with many third-party clients out-performing Twitter itself with unique features that you can't get with official Twitter apps.