Twitter for iOS and Android refines two-factor security, adds gallery view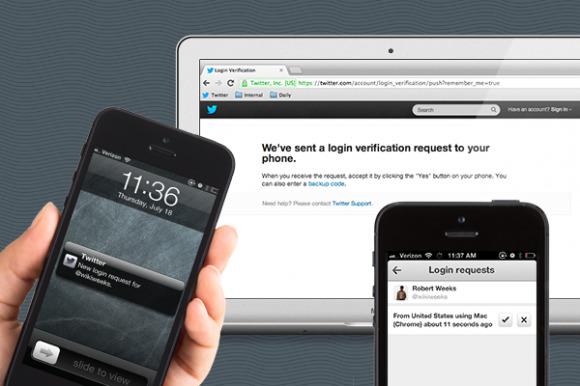 Twitter for iOS and Android has been updated to support better two-factor authentication, a new way of browsing through photos, and the same "social context" functionality launched on the desktop version last week. The new apps further refine the security features initially added back in May, allowing Twitter users to validate their accounts not only by text-messages but through push-messaging that eases the process for international users and those traveling abroad.
The existing two-factor system used a text message sent to the registered phone number in order to validate Twitter logins. However, not every carrier worldwide was supported by the system, and those managing multiple Twitter accounts couldn't register the same number for each of them.
That's been addressed in the new app, but there's also a new system that works through a data connection instead of SMS. Twitter has also added support for storing backup codes physically – i.e. writing them down, a sensible precaution should you lose your phone – and the web-based system will tell you where the login request was made so you can more readily pinpoint phishing attempts.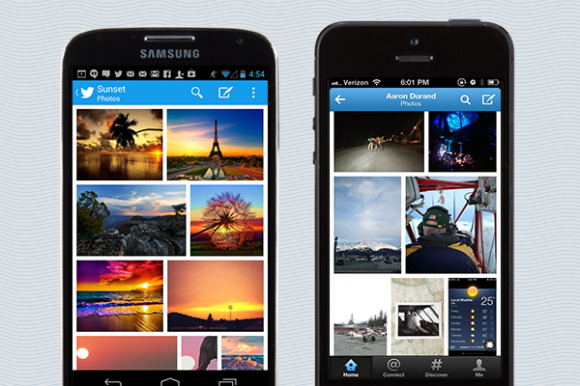 Meanwhile, the new app also gets an update to the photo gallery when you're searching a topic. Joining the existing swiped thumbnails system is a "View More Photos" option that shows a gallery of all the images.
If you're using Twitter on an iPhone, the gallery also shows up in user profiles, pulling in all of that individual's photos. The iOS app can also be used to manage lists, and Twitter says it should load more quickly too.
Finally, there's real-time social context search results, which Twitter rolled out on its site last week. As you type in a search term, the results and broader social context starts to bubble up; that, Twitter says, allows users to see how they're "connected" with others tweeting.