Twitter files patent for tweet-controlled drone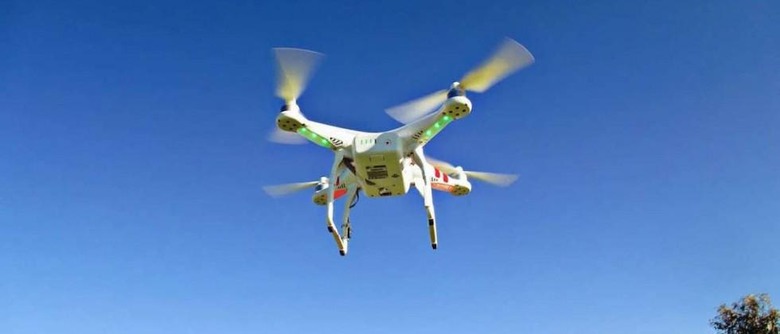 It's been known for some time now that personal drones are the "next big thing," so that means it's time for connections to be made between them and our everyday mundane internet activities. Twitter seems to be the first to step up in the social networking category, as the company has applied for a patent for a drone that interact with Twitter accounts, as well as be controlled by tweets. The patent, titled "messaging-enabled unmanned aerial vehicle," was filed in June of this year and became published last week.
To clarify, the patent makes no mention of Twitter manufacturing its own drones. Rather, it describes a UAV that could take photos and videos, and then enable Twitter users to share the content via tweets. The other feature is described as having Twitter functions, such as likes, replies, and retweets, being used as instructions for which direction the drone flies, or what it takes photos/videos of.
At this point, it's hard to imagine this working out in a real-world environment, not to mention being entirely safe, but there is one piece of info that could point in the direction Twitter intends to take the technology. The patent has mentions of using the drones for telepresence and live video interviews, which could be a perfect match for Periscope, Twitter's live streaming app.
Then again, as TechCrunch points out, the whole thing could have been an idea that came about during one of the company's hackathons. In the end, it might just lead to a revolutionary new way to take and share selfies.
SOURCE US Patent & Trademark Office
VIA TechCrunch