Twitter cuts chat to expose tweeters' true value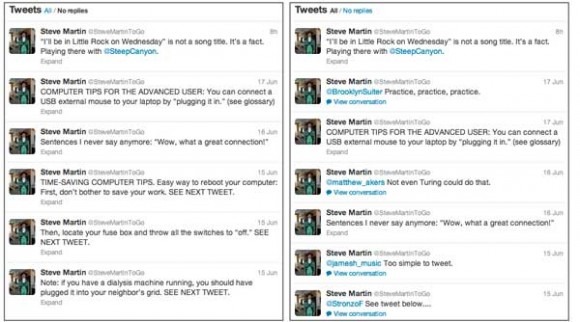 Twitter is set to roll out a new feature to cull some of the junk replies from the profiles of people you follow. If you like to go to the tweeters profile and search out the original tweets through all the conversation clutter, Twitter has now made that much easier. Twitter has announced a new feature available on verified accounts the gives you a timeline of their tweets minus all the chat.
The new feature is very easy to use because it's on by default so you don't have to do anything. If you want to see the original tweets along with their replies, and then click "all" above the tweets timeline to go back to the way things used to be. Twitter says that it would be rolling out the new simplified profile page to verify accounts in the coming weeks.
I can see this being a big help for people who don't care to read the replies to the tweet on verified accounts and simply want to read the original material. The new profile feature also lets you see what the verified account user is replying to other people.