Twitter Adds HTTPS Option To Secure Your Account From Hackers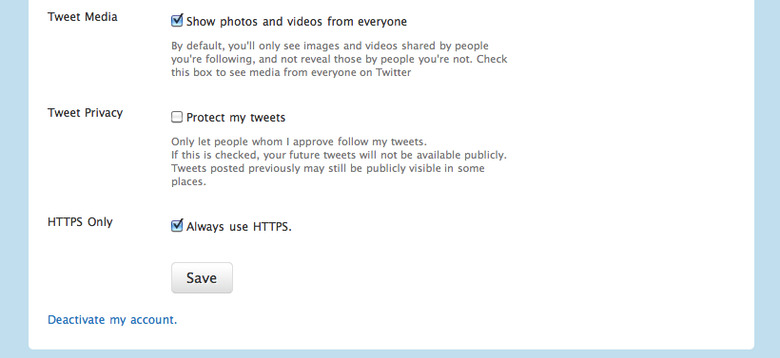 Twitter today announced a new settings option that will make your account more secure. Users accessing their Twitter accounts over unsecured internet connections such as a public WiFi network risk getting their accounts hacked, much like what happened to celebrity Ashton Kutcher a few weeks back at the TED conference.
The security improvement gives you a new option under the settings page to select "Always use HTTPS" when accessing your Twitter account. This will encrypt your connection and prevent hackers from sniffing out your password. Even if you do not turn on the setting, it will be automatically enabled for Twitter's login page as well as access via Twitter's official app for the iPhone and iPad.
Although login pages will now be encrypted keeping your passwords safe, your account can still be temporarily hijacked if you do not turn on the new setting and continue to access your account on unsecured public WiFi networks. Known as session-jacking, hackers can copy the temporary cookie the site issues after you login, and use that to operate your account as long as you stay logged in.
[via Wired]