Twitter acquires Highly quote-sharing service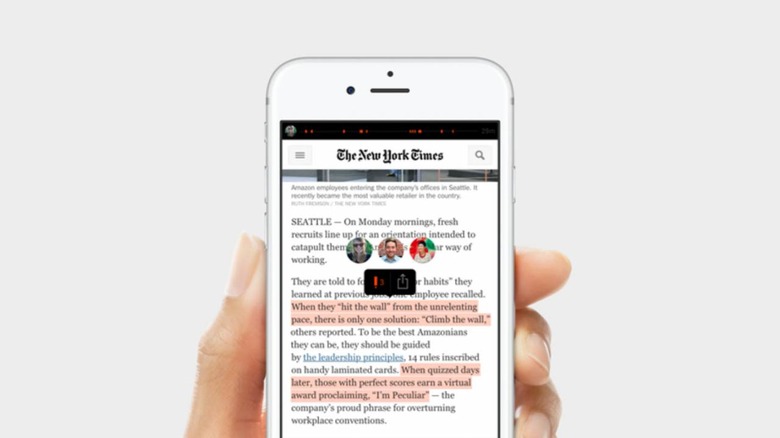 Twitter has acquired Highly, a service that enables users to easily share quotes from articles on social media. In light of the acquisition, Highly plans to shut down its Slack and iOS apps later this month, though existing highlights from users will remain live. Highly was founded in 2014 and has proven fairly popular in the years it has operated.
It's easy to see the appeal in Highly — the service enables users to select an eye-catching quote and share it with a link to the content directly on social media sites, including Twitter. A quote gives viewers a hook, letting them know what they'd get if they clicked the link and followed through to the article.
Twitter has confirmed that it acquired the service, but it's unclear what its wider plans for Highly are. It's possible we could see the company utilize the technology to bake the feature directly into Twitter. By offering a similar quote-sharing feature, Twitter could potentially increase the engagement for publishers who utilize its platform.
Highly has been free to use, but also offered an 'upgrade' that enabled its users to pay for unlisted and secret highlights. The paid services will be free for the brief time Highly's apps remain available — they'll be shuttered on April 26, so there isn't much time to find a suitable alternative.
In a post on Medium, Highly said that it will announce any other changes that may come to the service in the future via email to its users. Though it's a neat service, Highly isn't the only of its kind, and some alternatives remain available. Users interested in a similar product can check out Liner for quickly sharing quotes on Twitter and Quoter for saving favorite quotes.