Twitch's salty response to Ninja is perfect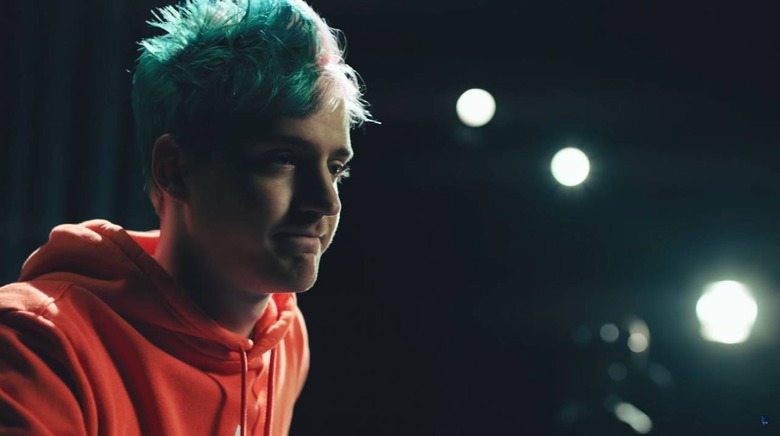 Last week, a Fortnite streamer named Tyler "Ninja" Blevins made a surprising announcement: he revealed that he's leaving Twitch, a platform on which he has more than 14 million followers, to begin streaming on Mixer full time. Mixer is, of course, Microsoft's own game streaming platform, and it isn't nearly as popular as Twitch is in terms of traffic.
In short, having Ninja come over to Mixer is a huge boon for Microsoft, and it's likely the two entities stuck a very attractive deal (for Ninja at least) to make the switch happen. There's no lack of popular streamers on Twitch, but Ninja was among the biggest, so one has to wonder how Twitch is handling Ninja's departure.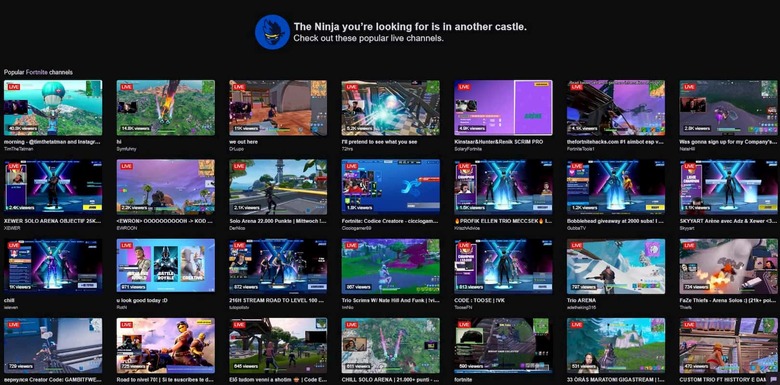 It seems that Twitch might be just a little salty about the whole ordeal. Twitch is apparently assuming that there will be a lot of very confused people who missed Ninja's announcement and come looking for him to be livestreaming on Twitch, only to find nothing but an inactive profile. To help ensure those fans don't all bounce away from Twitch and wind up on Mixer, Twitch has replaced Ninja's profile with a listing that features popular Fortnite channels which are currently live.
"The Ninja you're looking for is in another castle," the listing reads in a reference to the original Super Mario Bros. "Check out these popular live channels." At the time of this writing, streamers like TimTheTatman, Symfuhny, and DrLupo top that list, with a little more than 65,000 viewers between the three of them.
Normally, whenever you visit a channel that isn't live on Twitch, you'd simply see a slide telling you that the streamer is offline (assuming the streamer has created and uploaded one) and their chat to the right of the usual video player. With this change, you'll no longer see Ninja's video player, chat, or stream information, though Ninja's 901 videos are still accessible. We'll see how well Ninja fares on Mixer, along with who will fill the gap he left behind on Twitch, soon enough.