Twitch wants non-partners to make money from gaming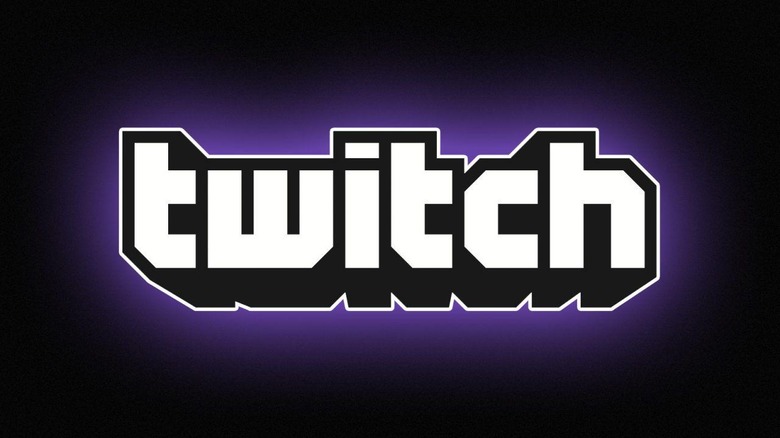 When you're just starting out as a streamer, making money on Twitch can be kind of difficult. As it is, you pretty much need to rely on donations from viewers to make any cash until you grow your viewer base large enough to be admitted into Twitch's partner program. That's all about to change, with Twitch introducing a new system to allow even up-and-coming streamers to generate income while using the platform.
This new system is being called the Twitch Affiliate Program. At launch, there won't be much for non-partnered streamers, only support for donations via bits. In case you're unfamiliar with how Twitch works, bits are Twitch's in-house currency system. Viewers can purchase bits and then use them to "cheer" in chat, with that money going to streamer at a rate of one cent per bit.
At launch, cheering is the only thing the Twitch Affiliate Program will allow, but as time goes on, Twitch will continue to add support for affiliates. For instance, eventually Twitch will allows users to pay $5 per month to subscribe to affiliates as if they were partnered streamers. The trade off is that while partners can offer up to 50 custom emotes to their subscribers, affiliates will only be able to offer one.
Eventually we'll also see affiliates gain access to revenue sharing from game sales and Twitch ads. Premium features are coming to those monetization options for partners as well, so there will still be a clear distinction between affiliates and partners. Have a look at the table below to see what standard streamers, Twitch affiliates, and partners can look forward to under this new system.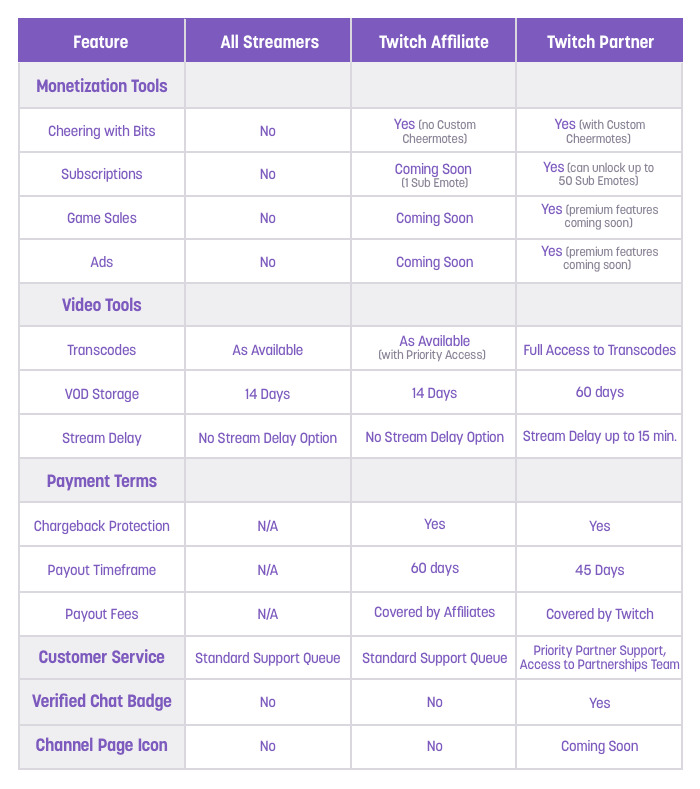 Not anyone can become a Twitch affiliate, however. Though the barrier to entry is far lower than the one to becoming a partner, your channel still needs to meet a few requirements to participate in the Twitch Affiliate Program. If you want in, you'll need to have at least 500 minutes in at least 7 distinct broadcasts over the past 30 days. You'll also need to have an average of three viewers or more over the past 30 days, as well as at least 50 followers.
There's no scheduled launch date for this program, though Twitch says it'll be ready to get the ball moving on it soon. When it does launch, those who are eligible will receive an invite through email and on their dashboard. Here's hoping that this new program allows some smaller streamers to pull in some extra money and continue using the platform.
SOURCE: Twitch