Twitch Prime free games are coming, and we're impressed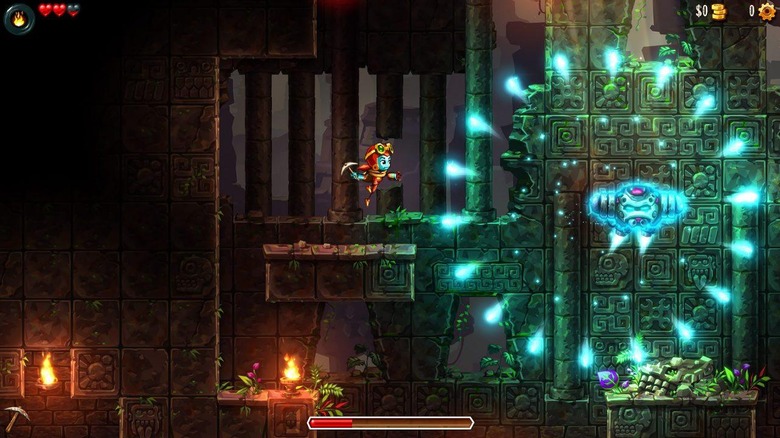 Twitch users who are also Amazon Prime subscribers already get a number of different perks by linking their two accounts. Since its inception, Twitch Prime has offered a selection of freebies each month, from ad-free viewing and free Twitch channel subscriptions to in-game bonuses and even free games. Twitch is about to expand its free game offerings significantly with a new program it calls Free Games with Prime.
Beginning this month, Free Games with Prime will be handing out five games per month to Twitch Prime users. It kicks off tomorrow, with the first five games in the program becoming available for the remainder of March. The program starts off with a collection of games Twitch has offered for free in the past, so if you've been diligent about collecting the games offered through Twitch Prime thus far, you might not find much in March.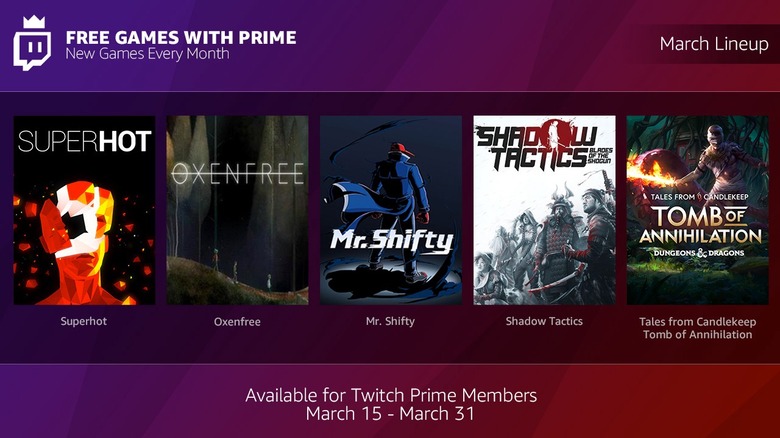 If you haven't, though, then you're in for some big games. Twitch Prime users will be able to grab copies of Superhot, Oxenfree, Mr. Shifty, Shadow Tactics, and Tales from Candlekeep: Tomb of Annihilation. Seeing Shadow Tactics among the list of free games is particularly interesting, as it usually runs for $40 over on Steam. This month's games go live tomorrow, March 15, and will be available to all Twitch Prime users through March 31.
April has an equally impressive list of games on offer. Next month, you'll be treated to copies of Tales from the Borderlands, SteamWorld Dig 2, Kingsway, Tokyo 42, and Dubwars. SteamWorld Dig 2 is a very recent release, so it's kind of surprising to see it on the list, but given the critical reaction to it, we're sure a lot of users won't have any complaints.
These free games will be downloaded through the Twitch desktop app, and once you've redeemed them, they're yours to keep. That's a nice little perk that other subscription services like Xbox Live and PlayStation Plus don't offer, so Twitch certainly has an edge on them in that regard. What do you think of this lineup of titles? Head down to the comments section and let us know!