Twitch no longer allows streaming of Adults Only-rated games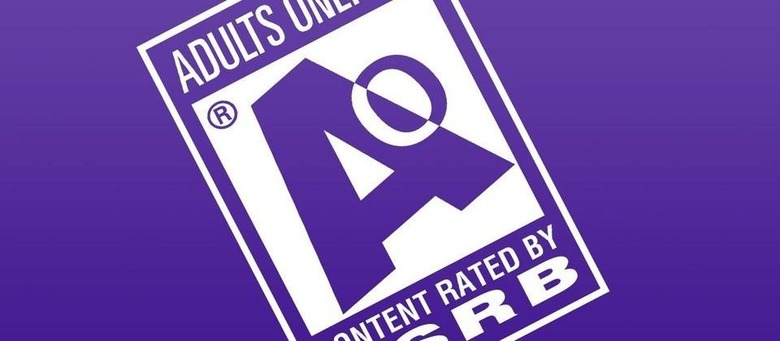 The popular video game streaming service Twitch has announced that it will no longer permit users to stream games that have received the AO, or 'Adults Only,' rating from the US's Entertainment Software Ratings Board (ESRB). This change was revealed on Twitch's official blog, and is part of an update to the service's rules of conduct. The company says it has a goal of creating "a safe, welcoming, inclusive community platform where everyone can feel comfortable and have fun."
Twitch says that their previous policy of making decisions on specific games that can and can't be streamed has become "unsustainable and unclear." Games would most often be banned due to things like gratuitous violence or explicit adult content, but because there was no single, transparent policy, Twitch felt its broadcasters may eventually become confused.
Prior to this decision, Twitch had named three specific games that received AO ratings that were banned: Manhunt 2, Fahrenheit: Indigo Prophecy: Director's Cut, and the upcoming shooting game Hatred. According to the ESRB's website, there are only 26 games that have received the AO rating. These games are rarely offered at retailers, and console makers like Sony, Microsoft, and Nintendo don't allow them to be published on their hardware. So it's likely this change will only affect a limited number of PC gamers on Twitch.
One interesting case is that of Grand Theft Auto: San Andreas. The game had a temporary rating of AO, but it later had explicit material removed and was adjusted to M, for Mature. Twitch clarified that in this situation, as long as it is the M-rated version of the game, it will be permitted for streaming.
As this policy update could cause confusion for international users, since some games receive different ratings in Europe and Australia, Twitch added that the ban applies to games that receive AO ratings in the US. A game that is rated AO by the ESRB in the US is not allowed, period. But a game that receives an M rating in the US, such as the recent Witcher 3, and has a different rating overseas, will be permitted.
SOURCE Twitch