Twinned MP3 Player is two players in one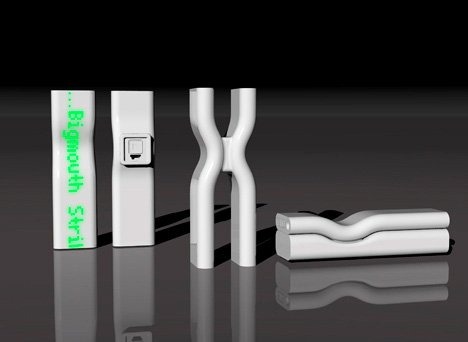 If you have a significant other in your life, this might be the perfect way to keep in sync even when apart. It's the Twinned MP3 Player can split into two MP3 players, however, they must be joined together in order to be used as a single unit. 
When the devices are split into two separate components, their playlists are locked into place. This means that users of each MP3 player will be able to listen to the exact same music all the time.
However, both devices must be in their docks in order for the playlists to be updated. This is because the music is placed in a shared online playlist. It's really a rather cute idea for couples that want to build shared soundtracks. However, the Twinned MP3 Player is just a concept at this point.
[via Ubergizmo]