Twelve South Curve stand has been reborn for new MacBooks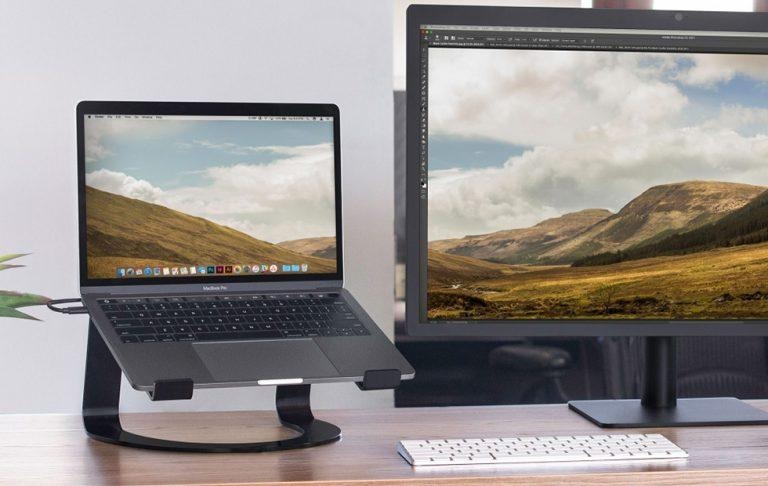 Company Twelve South has announced a new version of its Curve MacBook stand, this one designed for the newest MacBook Pro models. The Curve stand first arrived on the market in 2003, having been created at one point out of clear plastic for now-ancient Apple laptops. Those days are gone but Curve is still around, and this time in a sleek black aluminum style for the latest and greatest MacBooks.
Twelve South announced the revival of the Curve model yesterday. The newest stand has a simple curved design and a dark finish that matches particularly well with the Space Grey MacBooks. The stand doesn't work with only the latest MacBook Pro models, of course, though it seems to best fit the 13-inch model. The company describes this stand as something like a desktop sculpture.
The stand is designed to both elevate the MacBook and position it at a slight angle. The laptop on the stand can be used as-is or as a second display next to a larger connected monitor. The slim design means it doesn't lend a cluttered look to a desk surface, nor does it get in the way of cables.
The stand features a pair of padded armatures, a small lip at the end to keep the MacBook from sliding off, and a design that still allows the lid to be opened and closed. The stand also doubles as a cooling mechanism for helping pipe heat away from the laptop. The model is available to order from Twelve South now for $49.99 USD.
SOURCE: Twelve South