Tweetbot 2.0 hits Mac with Retina support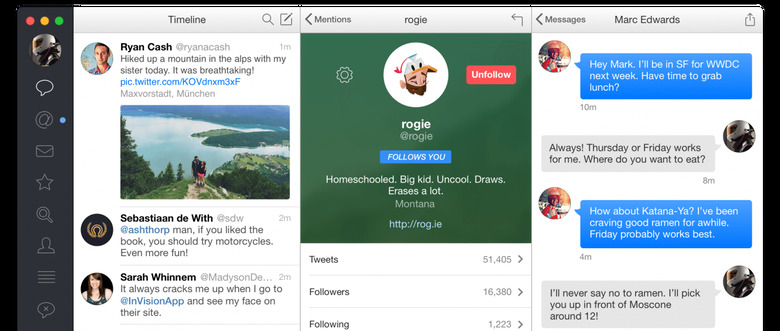 Tweetbot 2.0 has hit the Mac App Store, bringing a significant refresh to the popular third-party Twitter client for OS X. Launched on the eve of WWDC 2015, which kicks off next week, Tweetbot 2.0 brings the app in line with Apple's flatter UI aesthetic as in OS X Yosemite, along with Retina display graphics support, and more flexibility in how columns and such can be arranged.
The interface now looks brighter and cleaner, and there's support for multiple columns and windows which can be dedicated to lists, mentions, DM conversations, and saved searches. On the flip side of all that tweet surfacing, you can also hide tweets either temporarily or permanently, along with mute individuals, hashtags, or even keywords.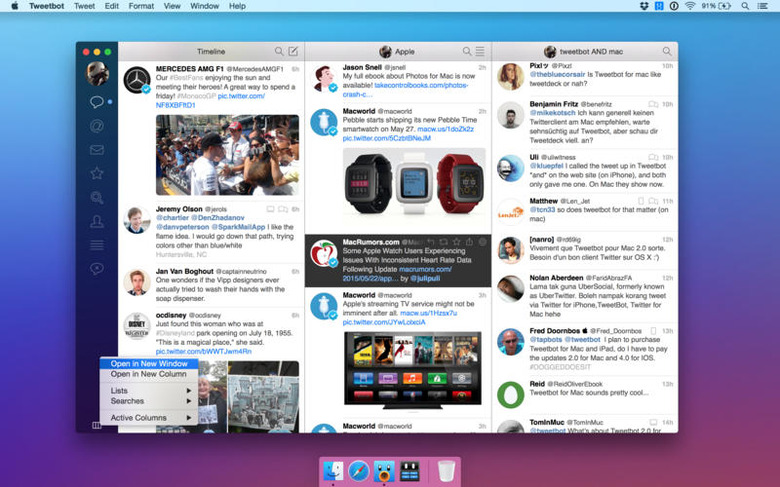 Since most Twitter users are unlikely to only use the short messaging service on one device, Tweetbot 2.0 synchronizes with Tweetbot on iOS. That means timeline, unread status, and mute filters are carried over.
There's also support for Pocket, Readability, Pinboard, and other third-party services.
Tweetbot was already a much-loved app among Mac-using Twitter addicts, and this new version has been hotly anticipated for some time now.
Tweetbot 2.0 is available in the Mac App Store now, priced at $12.99. If you're an existing user, you'll get the v.2 update free.
SOURCE Tapbots