TVR Griffith reborn: British icon back from dead with V8 monster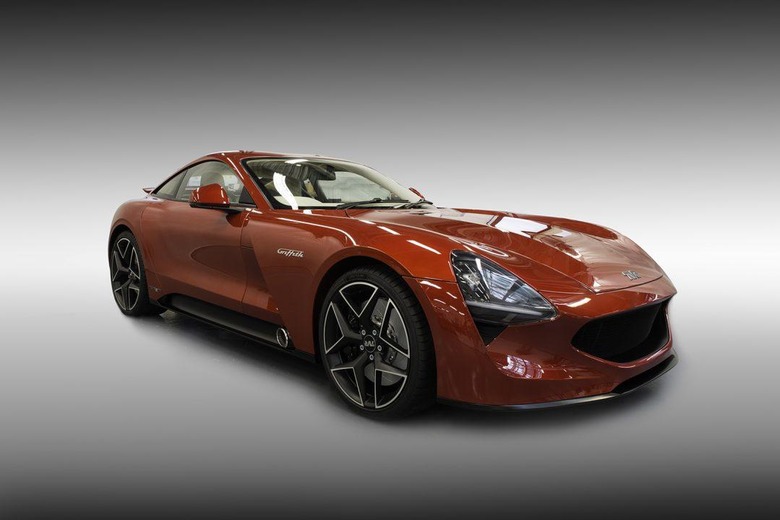 Of all the British automakers we thought might come back from the dead, TVR was nowhere near the top of our shortlist. Nonetheless, the classic – and in many ways infamous – automaker has been reborn, with a completely new TVR Griffith that sticks closely to the equation that made its original namesake so notorious. And, while the brand might not be too well known outside of motoring enthusiast circles, the new Griffith has some serious names behind it.
The design is by Gordon Murray, best known for being responsible for the McLaren F1. His aesthetic is as bold, aggressive, and generally outlandish as you'd expect from both the designer and a TVR in general. However it's also thoroughly modern.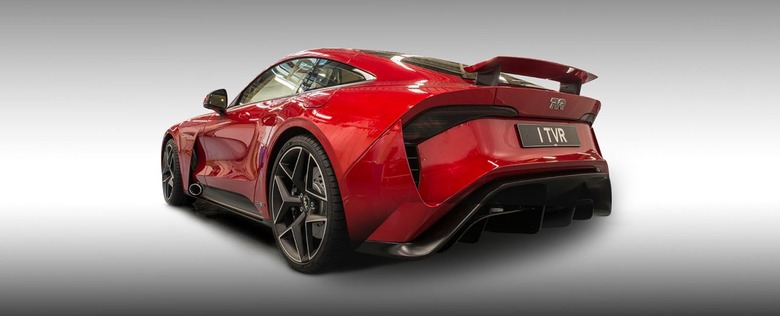 The chassis is steel and aluminum, with carbon-fiber faced honeycomb sections bonded on. That's a strategy borrowed straight from Formula 1 technology. Atop that, TVR's launch model wraps a carbon composite body; altogether, the automaker says, it makes the new Griffith incredibly rigid, not to mention safer in a crash.
There's been a huge emphasis on aero-work. By mounting the exhausts on the side, the floor of the car can be flat: that generates downforce by channeling airflow along the underside of the Griffith, sucking it down to the road. A deep splitter dominates the nose, while the rear has a sizable diffuser.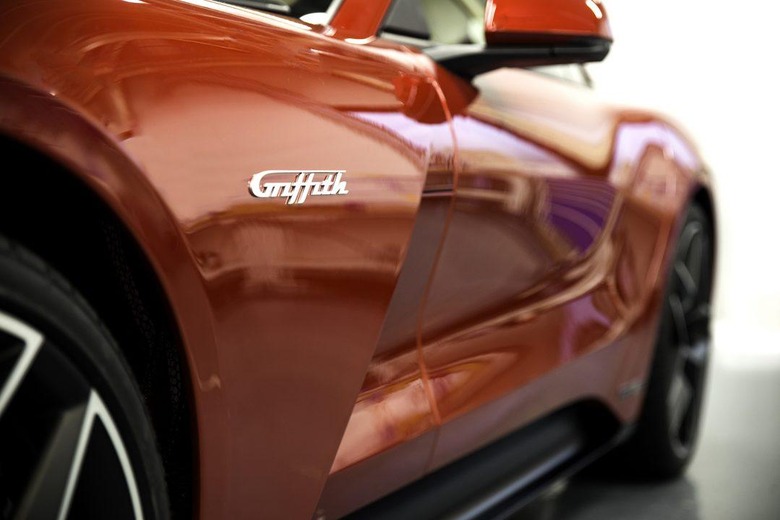 Much of TVR's reputation was built around just how raw the cars were. Lacking most of the electronics that make modern sports cars so easily drivable, with a careless driver behind the wheel they were prone to ending up off the road as huge quantities of power was only tempered by user-restraint. The new Griffith seemingly attempts to strike a balance between that and a more usable vehicle.
The basic layout is achingly straightforward. There's a 5.0-liter V8 from Ford, which has been worked over by tuners Cosworth. It has a custom clutch, flywheel, and ECU, along with a dry-sump, and is paired with a 6-speed manual Tremec transmission. Final power numbers haven't been revealed, though TVR says to expect 400 HP per metric ton (1.1 short tons) power-to-weight ratio.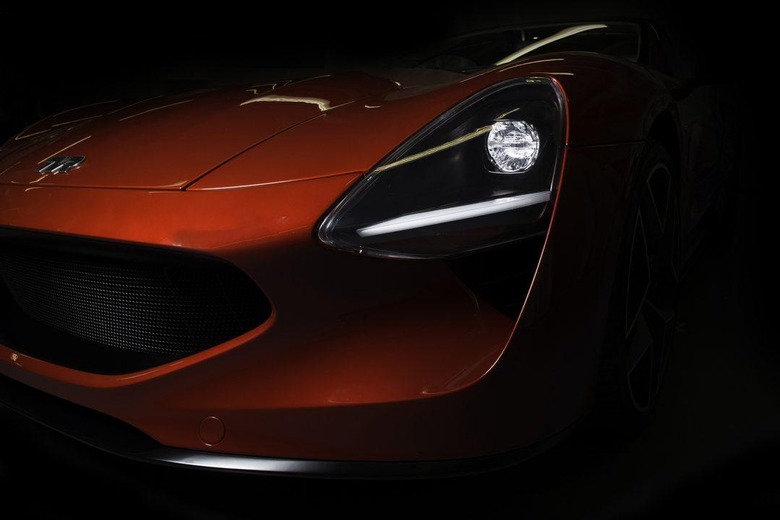 With a 1,250 kg curb weight – undercutting feisty competition like Jaguar's F-TYPE considerably – that means horsepower in the region of 500 HP. That's piped directly through the rear wheels, themselves shod in 20-inch 275/30 rubber. TVR is promising 50/50 weight distribution and a legitimately sporting feel from the electrically-assisted steering.
Inside, there are two seats and a fairly simplistic cabin. TVR has deigned to fit airbags, ABS, and ESP, and there's fully-digital driver instrumentation. The key switchgear is clustered around the upper dash in gleaming metal pods, and there are such user-friendly niceties as keyless start. An all-leather interior and custom infotainment system are standard.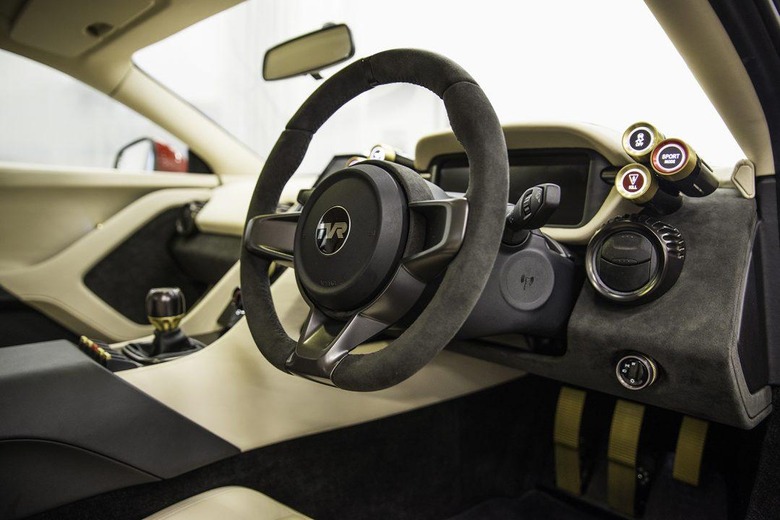 TVR was founded in 1947 in Blackpool, England, and made a reputation for itself with its distinctive and rewardingly eager coupes and convertibles. During the 1990s, the company produced a number of outlandishly designed and aggressively powered cars, like the original Griffith, Cerbera, and Tuscan. Falling sales saw the automaker change hands on numerous occasions, most recently being bought in 2013 by TVR Automotive Ltd.
It took several years of development before the new Griffith, created in partnership with Gordon Murray and Cosworth, was ready for its big reveal. However TVR has said it has ambitious plans for more models, ramping up its production facility in Wales, UK, to 150 jobs.
The new TVR Griffith will initially be available as a limited run of just 500 Launch Edition cars. They'll be priced "for less than £90,000," TVR says, or under $117k. Deposits are being taken now, with deliveries said to begin from early 2018.