Turtle Beach reveals new 2012 gaming headphones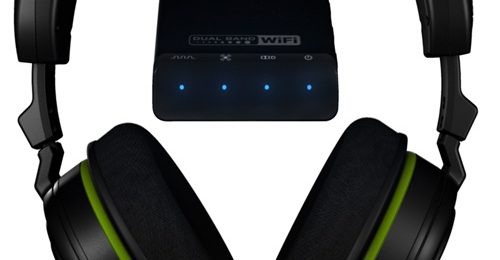 Audio accessories maker Turtle Beach has unveiled its new lineup of gaming headsets ahead of their debut at CES 2012. The new headsets include the Ear Force X42 and the Ear Force X32, both designed for the Xbox 360, as well as the Ear Force Z11 designed for PC gamers. Additionally, the company announced a sound processor and a slew of headsets for mobile devices.
The Ear Force X42 and Ear Force X32 use dual-band WiFi along with large 50mm drives. The X42 supports surround sound and is priced at $160. The X32 does not and is priced at $100. The Ear Force Z11 for PC gamers features acoustically-angled 50mm drivers and is priced at $40.
Turtle Beach also will be debuting the updated DSS2 Dolby Surround Sound processor that offers six variable speaker configurations and supports stereo headsets. The sound processor costs $80 and can be bundled with a surround sound headset.
The M-series mobile device headsets will include the M5 for $50, the M3 for $40, and the M1 ear buds for $60. Both the M5 and M3 sport 40mm drivers with in-line mics, but the M3 can also fold for easy traveling. The M1 earbuds features 10mm drivers with neodymium magnets, noise-cancelling technology, and in-inline remote.
[via iPodNN]