Turok is being restored for PC, will release on Steam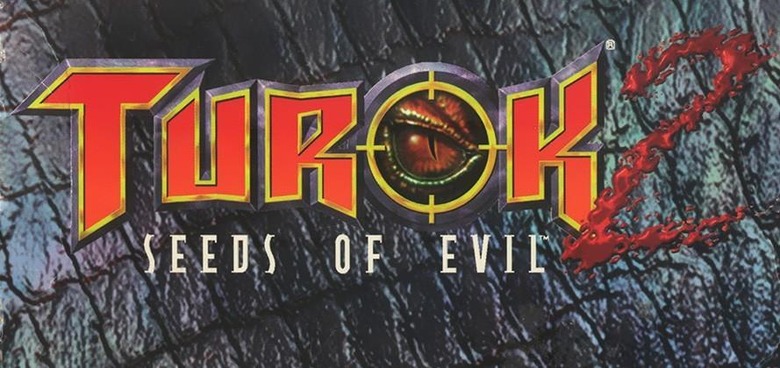 Night Dive Studios will re-animate the classic games Turok: Dinosaur Hunter and Turok 2: Seeds of Evil for the PC. The game will essentially be restored for modern machines, and once finished, it will be made available through Steam, GamersGate, Humble, and more. The game first launched nearly two decades ago in 1997, and quickly earned itself a faithful fan base. The game was rebooted several years ago for the Xbox 360 and the PlayStation 3, but did not enjoy the same success as the original titles.
The release of the new Jurassic movie will likely help boost the dinosaur-centric game, though whether it will see the same level of success as the original is yet to be seen. The new version of the game will have so-called "enhanced graphics", which is to say they'll be "re-mastered for today's modern computers," and will include other unspecified improvements.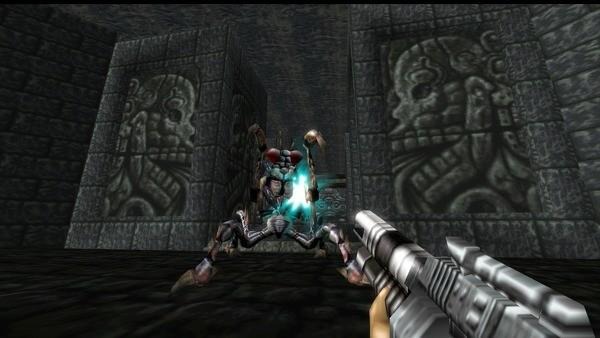 The remastered version will be visually similar in style to the originals, but smoothed out and refined, giving fans that nostalgic feel with adjustments to engage modern gamers. You can see an example of the refined version in the gallery below.
It wasn't stated when the new game will be released. Said Night Dive Studios CEO Stephen Kick, "We are very excited to have the opportunity to bring this great franchise back to life and to be able to share these great titles with today's gaming audience."
SOURCE: EuroGamer