Turning your Chevy into a 4G hotspot just got much cheaper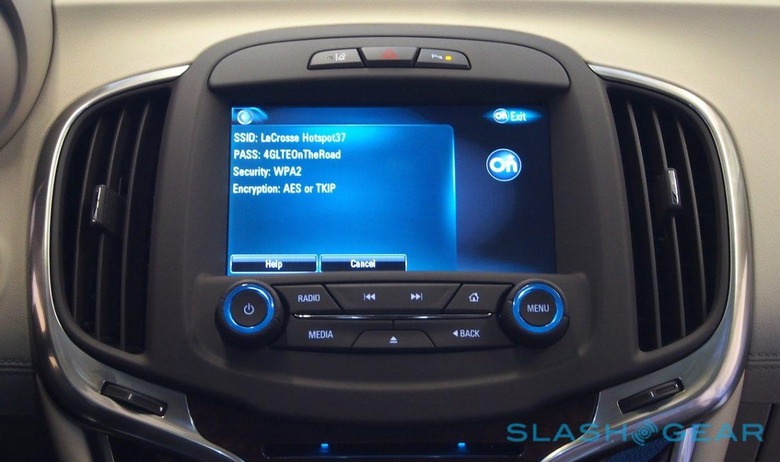 GM is cutting the cost of its OnStar 4G LTE data plans, halving the price of data for its WiFi hotspot and connected apps services. The automaker began installing LTE modems in almost every car it sells in the US in 2014, and it's been a well-received move: Chevrolet, for instance, has sold more than 2.1 million such vehicles in the past two years.
Now, they're getting a price cut. GM has always offered three options for OnStar 4G LTE subscribers: either they could add the AT&T-powered data service to an existing Mobile Share plan for $10/mo, sharing whatever data allowance they get with the carrier; they could sign up for a new plan with AT&T; or they could pay OnStar direct.
It's the latter plans which are getting a cut today, as well as a new mid-tier addition to the options. The 1GB/month plan is halving in price, from $20 per month to $10, while the 10GB/month plan is getting a similar adjustment, from $80 per month to $40.
Meanwhile, there's a new 4GB/month plan, which is $20 per month.

As for the year-long subscription – which offers a total of 20GB of data that can be used over the course of twelve months – that's staying at $150. There's also a $5/day one-time option, for 250MB that lasts for 24 hours.
The new plans are applicable to any Chevrolet, Buick, GMC, or Cadillac with OnStar 4G LTE, which effectively includes most model year 2015, 2016, and 2017 cars.
GM has proved one of the most eager of the automakers to embrace the idea of the connected car, offering not only mobile hotspot functionality but a variety of applications for remote-start and tracking, wirelessly sending navigation information from your phone to the in-dash GPS, automatically contacting the emergency services in the case of an accident, and more.
The company also raided Samsung for its new Chief Technology Officer, Alan Messer, who will be responsible for new infotainment platforms and, eventually, paving the way to autonomous driving.
Formerly responsible for the Internet of Things and connected home at Samsung, and before that mobile devices at HP and connected TVs at Sony, Messer's challenge will be to bring the same sort of pace of development to in-car systems as is expected from smartphones and tablets, something the auto industry has struggled with so far.