Turn your Apple Watch into Fallout's Pip-Boy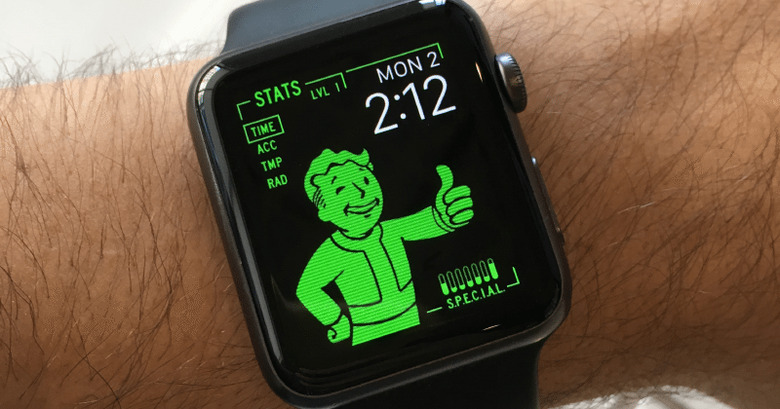 Wouldn't it be great if you could just glance at your wrist, and get a read-out of your important vital signs, and other facts? Well, technology is starting to get to that point, but we still don't have a Pip-Boy on every wrist. But with all of the excitement surrounding Fallout 4, Apple Watch owners can fake it until the real thing is available.
No, your favorite smart watch won't give you a readout of your current inventory, but with this clever new face, it can make you feel like you're traveling the Wasteland. Thanks to watchOS2, you can use any image as a background for your watch. One designer (Neven Mrgan) decided to craft a background with everyone's favorite Fallout icon, with a (fake) user interface that fits your own wrist-based gadget.
All you need to do is download the image here, and pop it onto your Apple Watch. Then force touch it to set it as your custom watch face. Then you'll be ready to tackle whatever super mutants come your way.
As for the game, it can be picked up next Tuesday, November 10th. It will be available on PC, Xbox One and PS4.
VIA: TheVerge