TuneIn Radio adds offline listening support for podcasts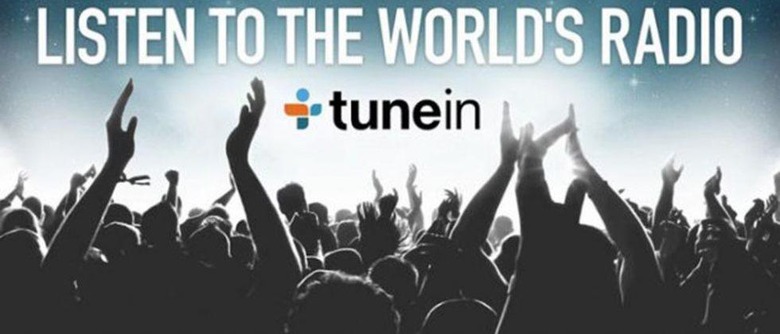 Podcasts are back in vogue, and listeners have numerous options for accessing them. TuneIn Radio is one such option, and it just received an update that makes it a bit more useful for regular podcast consumers: offline listening support. Thanks to this support, TuneIn Radio users can now download episodes of their favorite podcast and then listen to them later during a commute or other time when WiFi isn't available.
TuneIn Radio (and its premium TuneIn Radio Pro counterpart) have enjoyed steadily growing popularity, not the least of which is due to things like its MLB partnership, access to massive libraries of news, podcast, radio station, and book audio, and an ad-supported free version. Check out the timeline below for more details on this.
The ability to download and listen to podcasts offline is considered an essential feature among podcast lovers, though, given that they're usually in the 200 – 300MB range and mobile high speed data is pricey. The lack of that feature made alternatives like Stitcher more attractive, but no longer.
As of now, newly released version 17.0.1 allows TuneIn users to download podcast episodes, save them to their phone or tablet, and then listen to them while they're offline. The downloads are done through the program profile page, and must be performed while connected to a WiFi network. Of course, the downloads can be listened to from local storage even if your device is connected to WiFi or a mobile network. You'll find the episodes in "Favorites."
SOURCE: Google Play