TuneIn adds premium plan, audiobooks, and MLB streaming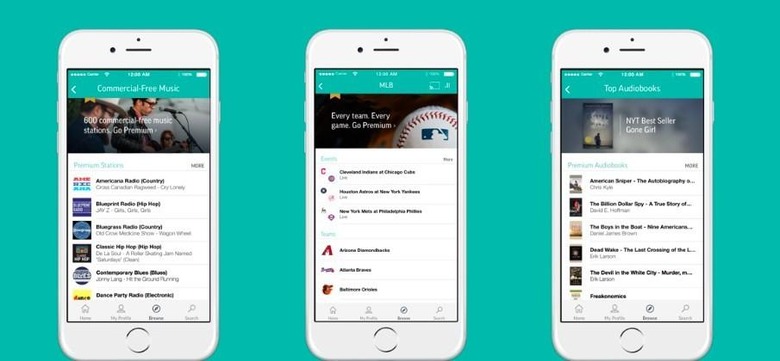 TuneIn, the radio streaming service that offers radio stations online, has added an $8 per month subscription plan that removes advertisements from 600 radio stations. In addition to the new premium plan, the service has also added a big library of audiobooks, many of which are well known and from big-name authors, and it will also provide audio streams from Premier League soccer and the MLB. The move brings the best of both worlds, allowing users to enjoy the perks of traditional radio alongside some of the features that would otherwise be limited to services like Spotify.
TuneIn announced the changes on its blog today, saying TuneIn Premium brings with it unlimited access to more than 40,000 audiobooks, 16 language-learning stations, and all the aforementioned other perks. The price is set at $7.99 USD/month for those in the United States, and is a dollar more for subscribers based in Canada. For those in the United Kingdom, you'll be paying £5.99/month.
The streaming service says it plans to provide the premium service for users in other countries in the future, but no definite timeframe was provided, nor which countries can anticipate getting access to the service. For those who don't want to go Premium, nothing changes. For those who do spring for the additional services, you'll be able to access them like usual through the TuneIn mobile app.
TuneIn presently offers in excess of 100,000 radio stations, and boasts about 5.7 million podcasts and on-demand content. As with competitors, TuneIn is hawking its new service via a free trial, which you can grab now on the service's website. For more details, check out the company's FAQ.
SOURCE: TuneIn Blog