Tumblr takes a step against harassers, 'Ignore' renamed 'Block'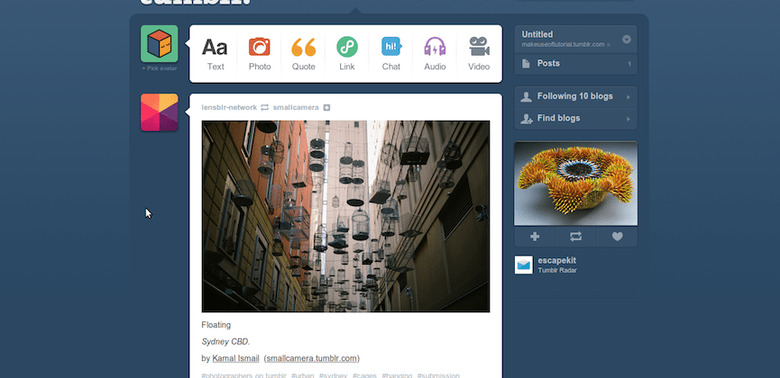 In an age where getting harassed on social media, whether it be a modern inconvenience or something very serious, Tumblr has taken the initiative to change the name of the "Ignore" feature to "Block." It's still the same basic feature you'll find on almost every social network, that is, preventing another user from contacting you or seeing your content, and even though it's just a change in language, it's a still a step recognition of a problem.
You can find Block — which Tumblr called "a proper, muscular name" — in several spots on the social network's website. To stop trolls and the like from viewing your posts, you can click on their avatar in your dashboard and choose "block" from the menu on the right, under the human-shaped icon. If someone is reaching your inbox, "block" can be found under the drop-down menu from the button with three dots, or you can just tap the big X icon if you're on mobile.
The users you block will no longer be able to your posts in their dashboard, and you'll find no sign of them in yours. They also can't send private messages or Asks, or interact with your posts by clicking "Like" or reblogging, plus you won't show up in their search results. If anonymous users are harassing you, you can block by IP address, also found in the Inbox, but you can't unblock them later, not that you'd really want to anyway.
There are a few things to be aware of if you're trying to block people who are dead-set on making your web presence miserable. If your blog is listed as public, a blocked user will still be able to view it if they go directly to the page instead reading it in their dashboard, so if that's a concern it will be better to mark your account as private. Also, if you have more than one blog, you'll need to block someone separately from each one.
VIA Engadget