Tumblr launching live video, too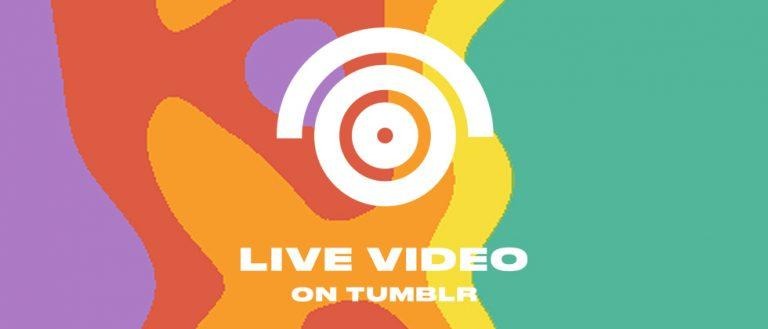 Not to be left out of the Live Video trend in social networks everywhere, Tumblr has given hint of their launch of the service starting tomorrow. Reports suggest that while Tumblr hasn't released anything official (press releases or the like), they have begun some viral marketing – which is odd, given they are a platform and not a service to be marketed... so to speak. A set of "Live Video on Tumblr" posts have been made on Tumblr via what may or may not be an official Tumblr-made account*. Time will tell. For now, there's Live Video, likely coming this week.
To compete with services like Periscope from Twitter, Facebook Live, and others, Tumblr has – very likely – come to the forefront with their own simple-branded service Live Video on Tumblr, it'll be called, and it'll be launched with a series of live broadcasts right out the gate.
*Sources now say that this blog is, indeed, an official Tumblr-made blog made by Tumblr, the company. As such, we can expect oddities like a basketball session with a Harlem Globetrotter and some "metaphysical truth" action as well.
At 4PM EST, Live Video on Tumblr will broadcast life from the surface of Mars.
At 4:10PM EST, Live Video on Tumblr will "make Things Organized Neatly organize things neatly."
At 4:15PM EST, "You will Answer Time live with Adam J Kurtz."
At 4:30PM EST, Live Video on Tumblr will "inflate a very big thing in a very small room."
At 4:45PM EST, it'll be time for a Harlem Globetrotter to "teach you how to basketball."
At 5PM EST, Live Video on Tumblr will present "You will learn the metaphysical truth about your Tumblr."
We expect more times and oddities to come soon via LiveVideo.Tumblr.com – more indeed.
Earlier today, the launch of Live Video on Tumblr was suggested by TechCrunch to be coming as early as Tuesday of this week. It could be that this will be the official launch of the service, or it could be that this will only be the official announcement. Either way, we're expecting some basketball on Mars.