Tumblr launches Live Video, but wont host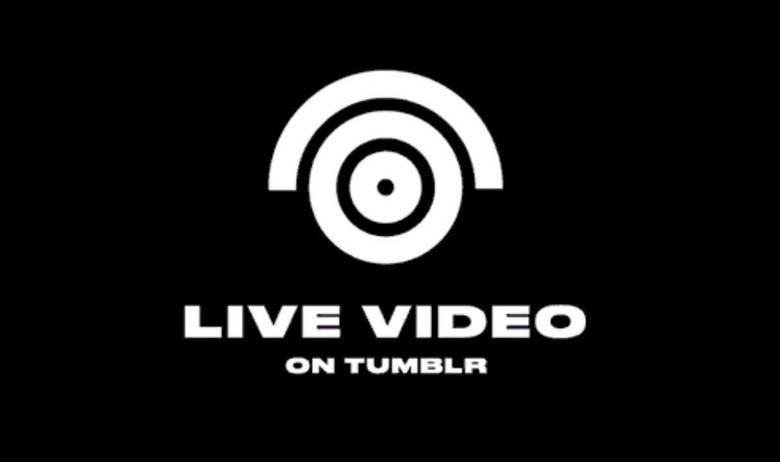 Today Tumblr launched Tumblr Live Video, an initiative that uses other services to do the blog platform's dirty work. Instead of hosting the live video and streaming with Tumblr's servers, Tumblr is simply enacting sharing to Tumblr from a variety of 3rd-party services. So it's not entirely unlike how Twitter doesn't actually do the Live Video bit, they use Periscope.
You'll be able to post live video feeds to your Tumblr account using YouNow, YouTube Kanvas, and Upclose. Once you've started a stream in any of those services, you'll be able to share that stream with Tumblr, and your Tumblr account will share that stream like an article.
According to a Tumblr representative, "We are not introducing our own live video creation tool; we're serving as a publishing and discovery platform for live video. Tumblr will be a destination to broadcast, discover, watch and share the greatest live videos across multiple platforms."
INSTRUCTIONS:
1. Each live video app is a little different, but when you go into their settings you'll look for sharing options.
2. Turn on Tumblr sharing (log into Tumblr if prompted) and tap "Allow."
3. If you have more than one blog, you can use the app's settings to pick which one you're posting to.
According to a Tumblr app update release, the following points are true of Tumblr Live Video:
• Live videos can be posted through YouTube, YouNow, Kanvas, or upclose.
• They're totally rebloggable.
• You'll get notified whenever someone you follow goes live.
• This is going to be interesting.
Each live video post on Tumblr will have a "badge" that'll indicate which provider is providing. Tapping the badge brings you to the app, where you can get more info about the video stream and watch outside of Tumblr. You can also watch inside of Tumblr without clicking out, of course.
This update to the Tumblr app also has a GIF file update. Users may make GIFs, as before, but now they'll also be able to put text and emoji "on it", as they say.
Tumblr added: "[FUN]".
"Through the different services, we're celebrating the diversity of live video capabilities and communities," said a Tumblr representative. "Live Video is currently an editorial initiative, but we are actively exploring ways to bring live video to brand partners as an ad offering."
It almost sounds like someone at Tumblr had this idea, executed it and released it, and someone else had to explain to the world why it was a great idea. Almost as if they're saying, "we promise it'll be fun. We swear! It's a celebration!"