Try out the WoW Minis at GenCon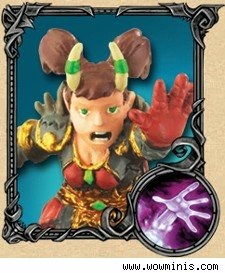 The WoW Minis have been coming for a little while and have been set for November 2008 for the release date. Blizzard has just announced that the minis will also be able to be previewed at GenCon this year.
You can actually register for the tournament, it appears as if you do so by signing up for the newsletter and by doing so you'll get an invite to register for it. Each participant will get four rounds of game time.
Scott and I have already decided we're headed to GenCon this year (in August), so we'll have to check out these little guys while we're there. The starter set for the game will cost you $24.99, the Booster packs for $14.99 and the core set (for two players) for $39.99.
[via wowinsider]