Trump's EPA declares war on Obama clean auto standards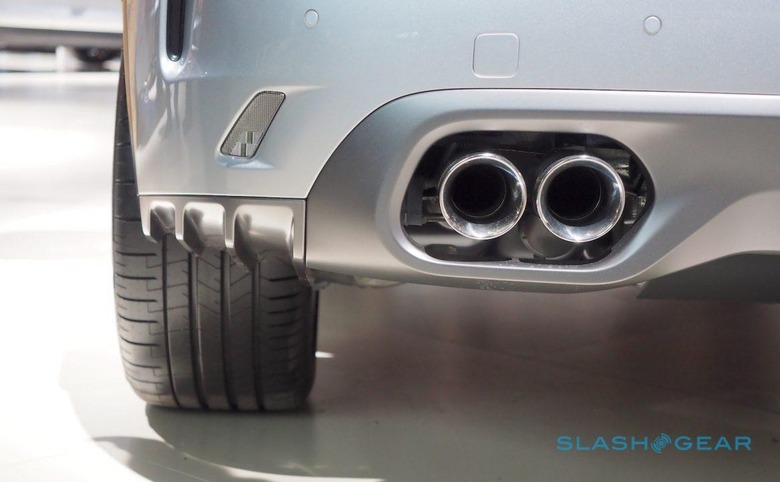 The EPA plans to roll back the Obama Administration's standards on car emissions, setting the auto industry – and the Trump government – on a collision course with California. Describing the previous standards as having been made "with politically charged expediency," US Environmental Protection Agency Administrator Scott Pruitt argued that the emissions limits were "too high."
At the heart of the controversy is the Obama Administration's attempt to finish up the Midterm Evaluation (MTE) process for greenhouse gas (GHG) emissions standards. That affects cars and light trucks for the model years spanning 2022 to 2025. Back in 2012, while the 2017-2025 model year light-duty vehicle GHG standards were being established, it was decided that a review of the requirements would be completed by April 1, 2018.
"This evaluation would determine whether the standards remain appropriate or should be made more, or less stringent," the EPA says. However, the EPA under the previous Administration didn't hang around, and completed the MTE by January 12, 2017. That, Pruitt argues, was politically motivated since it took place just before the Trump Administration moved in to occupy the White House.
In the intervening months, automakers have attempted to quietly petition the government – and the EPA specifically – in the hope of having the requirements of the GHG emissions standards, and the Corporate Average Fuel Economy (CAFE) standards, reassessed. Their argument has been that the demands made are simply too great, and unfeasible even given the ongoing transition to greater electrification.
Those arguments seem to have gone down well with President Trump and Administrator Pruitt. "Obama's EPA cut the Midterm Evaluation process short with politically charged expediency," the EPA chief said today, "made assumptions about the standards that didn't comport with reality, and set the standards too high."
According to the previous MTE decision, automakers would be required to achieve a fleet average of 54.5 miles per gallon by 2025. That would be based on all vehicles in the cars and light trucks categories across an automaker's line-up.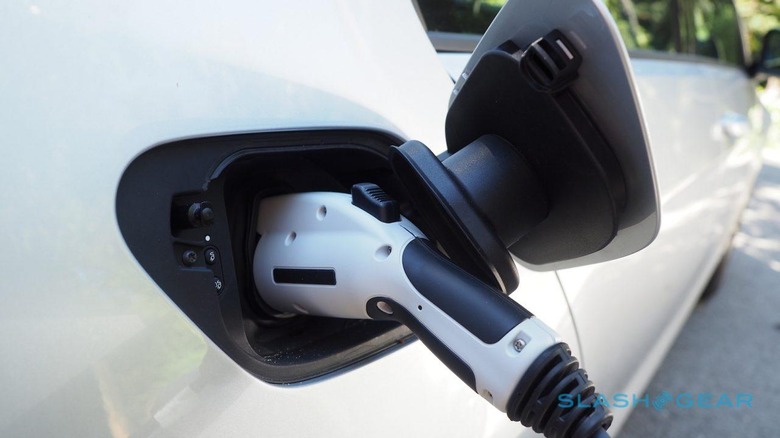 Pruitt and President Trump may not find the new Midterm Evaluation Process goes down quite as well with automakers as they might have expected, however. While the Clean Air Act (CAA) sets out the EPA's powers around emissions standards that the auto industry must abide by, it also contains a wavier that allows California to establish its own, stricter standards if it sees fit. Automakers had hoped for a slight loosening which might prove palatable to California, but the reality may well be that the EPA's new goals and those of the green-minded state are wildly different.
California has already pledged not to comply with any weakening of the federal targets, though it's not just one state which could be at odds with whatever numbers Pruitt's EPA comes up with. Twelve other US states base their own rules on those established by California, in fact, and collectively the group accounts for roughly a third of vehicle sales in the country. The automakers had seemingly hoped that a moderate list of tweaks could be agreed upon with those states, softening the requirements but without more controversial adjustments.
For instance, automakers had chafed at being held responsible for how green the production of electricity charging EVs was, arguing that it was a factor beyond its control. The industry also hoped to get credit for so-called start/stop mechanisms in vehicles, which turn a gas or diesel engine off when the car is stationary or, in some cases, when coasting on the highway. "We support increasing clean car standards through 2025 and are not asking for a rollback," Bill Ford, executive chairman of Ford Motor Company, and Jim Hackett, President and CEO of the automaker, wrote in an open letter late last month.
In a worse-case scenario, though, the EPA could set such disparate targets from what California is sticking to that the automakers might face two distinct markets. "We want one set of standards nationally," Ford and Hackett had written, "along with additional flexibility to help us provide more affordable options for our customers." That, though, doesn't appear to be on the cards according to Administrator Pruitt's somewhat antagonistic tone in today's statement.
"Cooperative federalism doesn't mean that one state can dictate standards for the rest of the country," Pruitt writes. "EPA will set a national standard for greenhouse gas emissions that allows auto manufacturers to make cars that people both want and can afford – while still expanding environmental and safety benefits of newer cars. It is in America's best interest to have a national standard, and we look forward to partnering with all states, including California, as we work to finalize that standard."
While he may be talking about cooperation with California, it's clear Pruitt's EPA isn't happy with the state's independence under the CAA. "The California waiver is still being reexamined by EPA under Administrator Pruitt's leadership," the agency confirmed.
Next up comes a collaboration with the National Highway Traffic Safety Administration (NHTSA) to work on new requirements for GHG emissions and CAFE standards. Just last month, the NHTSA said it wanted to retain the existing penalty rate for automakers that fail to meet CAFE standards. That came after adjustments for inflation saw the civil penalty rise from $5.50 to $14 from the 2019 model year, something the auto industry claimed could increase costs by $1bn each year.