Trtle Bot debuts Kickstand 4 case for iPhone 4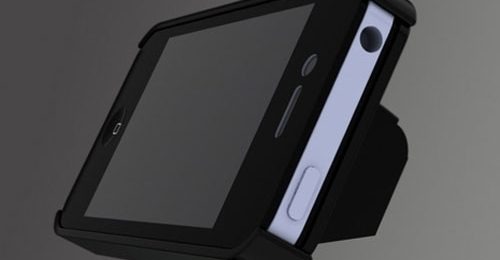 A company called Trtle Bot has unveiled a cool new case for the iPhone 4 called the Kickstand 4. As you can probably gather from the name of the product, the case has a kickstand on the back to prop the iPhone up for all sorts of uses.
The kickstand can prop the iPhone 4 up in portrait mode for FaceTime chats and in landscape mode for watching video. The stand also acts as a tripod for shooting photos using a timer. The plastic case is made from recycled materials and the ridged case should keep you from fouling your antenna with your touch.
The case measures in at 4.53" L x 2.43" W x 0.50" thick and weighs 0.51 ounces. It only comes in black and has the Trtle Bot logo on the back in big white letters. The case can be pre-ordered right now for $29.99 and the exact ship date is unknown.