Tronsmart's latest Android box boasts octa core processor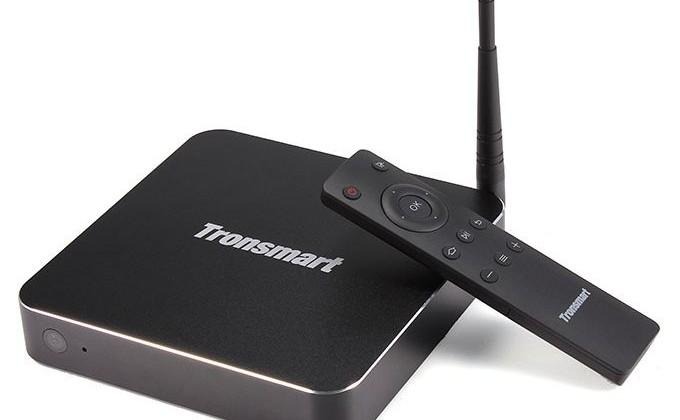 If you're looking for something a bit more powerful than a Chromecast or similar device, Tronsmart has rolled out the red carpet for a new Android set-top box that boasts, among other things, an octa core processor. Because it runs Android, users can use apps on their television from the Google Play Store, never mind how tricky it might be controlling them using the included remote. The box is called the Tronsmart Draco AW80 Meta, and it is available now through certain online retailers.
The latest Tronsmart model features an Allwinner A80 Octa 8-core processor, up to 4GB of RAM and 32GB of storage, making for a fairly powerful set-top box in comparison to some competing products. Joining that is a roster of ports, which you can obviously see below. There's an SD card slot, allowing you to expand the storage if needed.

That is the more expensive version of the two models being offered (about $199 USD); there's also a 16GB version with 2GB of RAM and the same ports for $149 USD or so, though prices seems to vary based on retailer. Connectivity includes 802.11ac and Bluetooth 4.0, and the system is loaded with Android 4.4 KitKat.
The device itself is constructed out of aluminum, and includes four small air vents on the bottom arranged in a square fashion. Tronsmart says the system can handle playing 4K video files, and comes pre-loaded with entertainment apps like Netflix, YouTube, and XBMC.
SOURCE: Liliputing