Tritton AX 180 Wireless Gaming Headset Unveiled at E3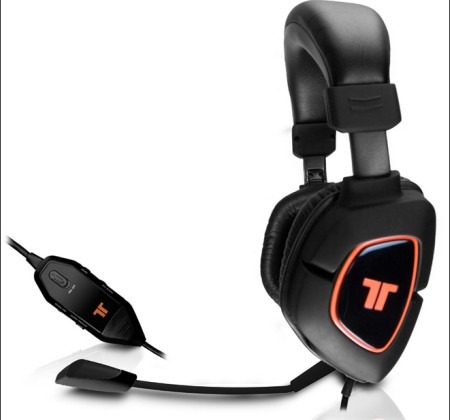 Things keep sneaking out of E3. When it comes to headphones for gaming, gamers usually have their favorite already picked out. We're not sure if there are fanboys of headphones out there, but we'd be surprised if there aren't. As far as Tritton goes, it's one of the favorites out there, and touted as some of the best pieces of peripheral audio equipment by those who use them. As of right now, the AX 180 comes in a wired version, but all of that's about to change. Meet the wireless model!
While the original AX 180 has been one of the company's most popular headsets, they apparently felt like it was time to cut the cord. And, according to Tritton, it looks like they managed to figure out a way to get the same audio quality into the wireless version that they have in the wired. Which is good news for audio enthusiasts out there that expect the best out of their headsets.
The headset itself is a USB device, so that makes it easy to plug it into your PS3, Xbox 360, or PC. Oh, and now that Macs have Steam, those too. It features as compact receiver, making it easier than ever to plug your headset into whatever gaming rig you have. It also features Tritton's "Portable Control Unit," which gives the owner the ability to control the volume of the game, as well as the mic's volume individually, and on the fly. And, if you're into that kind of thing, you can flip a switch so that you can hear yourself, too. The wireless version of the Tritton AX 180 gaming headset will be available this fall, and it'll retail for around $149.99. So, save a few bucks, will you?
[via GearLog]