Treo 800w Review for Sprint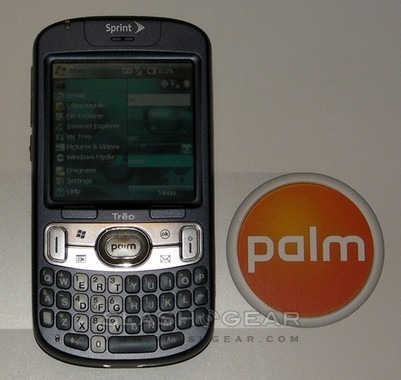 If you're searching for a phone with some serious rumor history, look no further; the Treo 800w has been knocking around the internet for months now, promising Palm's fabled usability together with CDMA 3G connectivity.  Now conjecture no more, the touchscreen smartphone has been confirmed as part of Sprint's new line-up, and we've had the 800w in for testing.  Read on for the full review.
Back when it was first tipped the 800w faced stiff competition; six months later, with queues still stretching around the block for Apple's latest iPhone 3G, the market is positively solid.  The Treo may be the first touchscreen Windows Mobile 6.1 handset in Sprint's line-up, but look to other networks and there are plenty to choose from.  HTC have recently made their own stand in the segment with the Touch Diamond and Touch Pro while Sony Ericsson have their XPERIA X1 on the horizon, and meanwhile Nokia are prepping the new S60 Touch OS for their own iPhone rivals.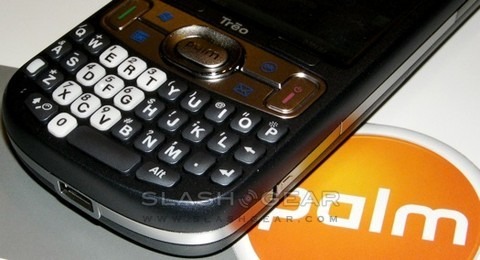 Palm's gambit is a QWERTY keyboard equipped candybar with a 320 x 320 touchscreen, EvDO Rev.A, WiFi b/g, Bluetooth and GPS, running Windows Mobile 6.1 Pro.  The case design is an evolution, rather than a revolution, of previous Treos, with the usual hard-button keyboard topped by a new shortcut cluster.  In fact, shortcut buttons are obviously top of Palm's to-do list; the 800w has a new customizable side-button as well as a new one-touch WiFi shortcut key on the top.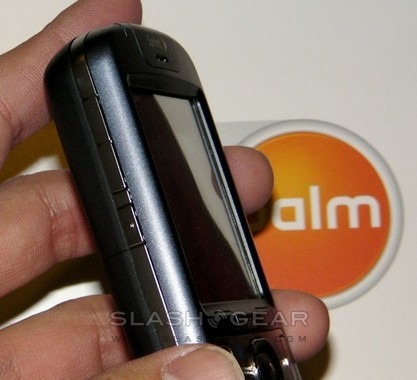 Under the hood there's 256MB of user memory and 128B of program memory, which is relatively healthy; Palm preinstall the usual gathering of mobile Office apps, and Sprint add their own Navigation and TV software.  Round the back lurks a rather mediocre 2-megapixel camera with 2x digital zoom and video capture.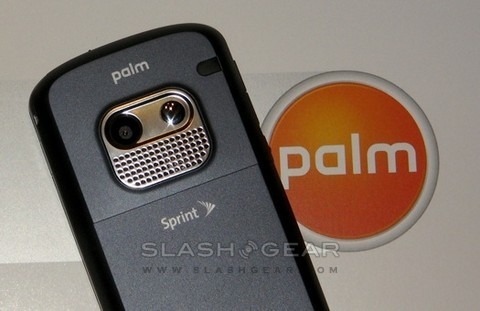 In use, the 800w is relatively speedy, flicking between WM6.1 apps quickly and handling reasonable multitasking without unduly slowing.  The keyboard is little changed from earlier Treos, and as such shares their usability.  However the touchscreen, being inset somewhat, can be difficult and a little uncomfortable to use.  Coming from a full-touchscreen device such as Sprint's own Instinct, the 800w seems happier used primarily with its hardware keys.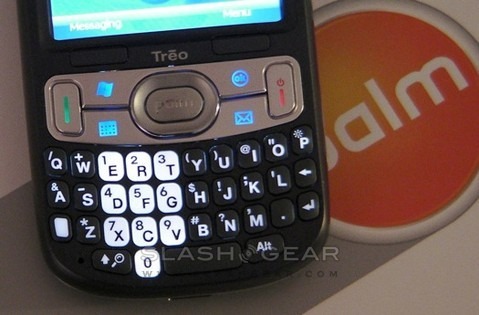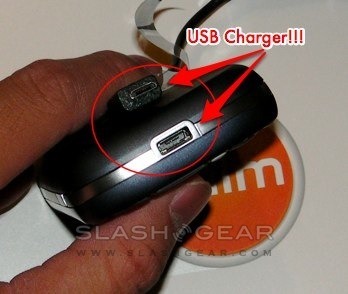 Palm have finally ditched their proprietary connector in favor of a MicroUSB port.
Using the MicroUSB cable Sprint provide, the Treo can be used as a cellular modem with a laptop.  In fact connectivity is pretty much unfettered, unlike some smartphones, and there's a broad range of Bluetooth profiles supporting everything from A2DP stereo audio through object exchange to wireless printing.  The battery is a removable 1150 mAh Li-Ion pack, rated as good for 4.5hrs talktime or 200hrs standby; it's early days in our testing, but unless you hammer the EvDO those seem reasonable – if top end – estimates.
In the end, though, "reasonable" is a word all too readily applied to the Treo 800w.  With an external design that has perhaps moved one step beyond "classic" and into "dated", the upgraded hardware has trouble capturing the attention it - in parts – deserves.  WiFi and EvDO Rev.A performance are good, with pages loading quickly and push email working exactly as expected, but they're let down by a touchscreen that pales in comparison to rivals, and a camera that is surpassed by that in most mainstream handsets.  With the exception of a neat home-page app that allows for instant navigation, Palm has left the 800w in pretty much the standard WM6.1 setup, at a time when rivals such as HTC are spending significantly on gentrifying the interface.
It's a shame, because the carrier services on offer – particularly Sprint Navigation, with turn-by-turn directions and searchable points of interest – are good, and unlimited EvDO Rev.A subscription relatively cheap.  Sprint fought strongly in the contract price wars earlier this year, with their $99.99 "Simply Everything" plan offering unlimited voice, data, text, e-mail, internet access, Sprint TV, Sprint Music, GPS Navigation, Direct Connect and Group Connect.  The carrier deserves a top-notch smartphone to show all that off, an enterprise-friendly Windows Mobile version of the Instinct, and it sadly hasn't found that in the 800w.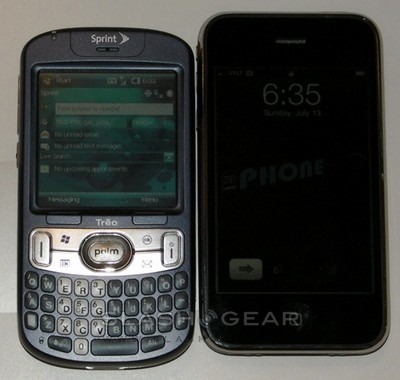 If it had launched closer to the first suggestions of its existence, the Treo might have stood a chance.  There's still loyalty to the Palm brand out there and, as the success of the Centro has shown, a market for easy to use and reliable smartphones.  Faced with the iPhone 3G, though, and it's tough to make a decent case in favor of the 800w.  If you're devoted to Sprint, need the latest version of Windows Mobile and a touchscreen, the 800w is your choice.  Sadly that's a choice forced by lack of options, rather than anything else.

Click to view full image gallery of the Treo 800w for Sprint Network.
The Palm Treo 800w is available from Sprint now, priced at $249.99 with a new two year agreement.