TRENDnet unveils small 500 Mbps powerline adapter with outlet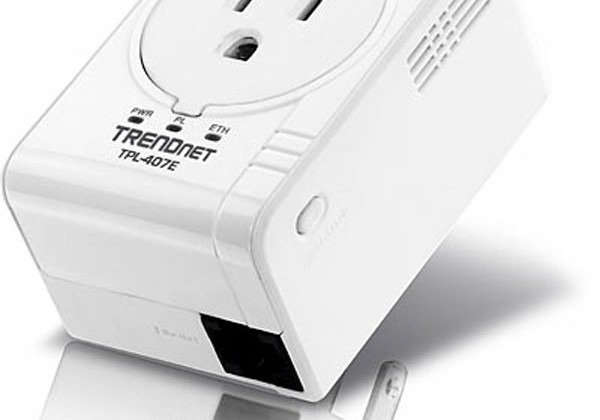 TRENDnet is heavily into powerline networking and has a new product unveiled at Computex called the 500 Mbps Compact Powerline EV Adapter with Build in Outlet model number TPL-407E. The adapter also comes as a kit with model number TPL-407E2K that features two of the adapters. These adapters promise fast connection speeds and have an integrated outlet.
If your room or office has AC outlets that are at a premium, the integrated outlet is a big deal because you can plug in the powerline adapter and still plug something in the outlet as well. Like any other powerline networking adapter, the new TRENDnet parts send your data across your homes electrical wiring system. Powerline networking is perfect for homes were Wi-Fi isn't an option or rooms where Wi-Fi signals can't reach.
TRENDnet says the adapters are designed to sip power with the ability to lower power consumption by up to 70% standby mode. The network adapter has a three-year warranty and will be available starting in October for $64.99. The kit with a pair of adapters will sell for $109.99.