Trendnet shows off 1300Mbps wireless routers and adapters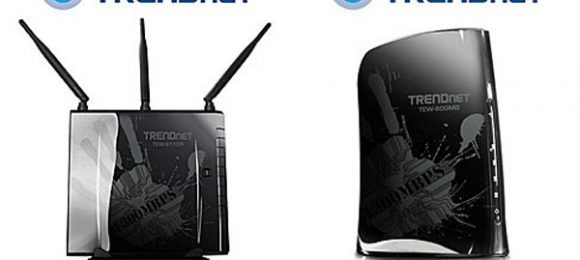 Trendnet has a couple new wireless networking products that it will be showing off at CES this week. The two devices are the 1300 Mbps Dual Band Wireless AC Router model TEW-811DR and the 1300 Mbps Dual Band Wireless AC Media Bridge TEW-800MB. The two devices will make for some very speedy wireless networking in the home or office at up to 1300 mbps.
Trendnet is positioning these devices as the perfect products for streaming HD video around the home. Both use 802.11ac specifications theoretically able to accommodate up to 6.8Gbps. The devices use the 5GHz spectrum and are backwards compatible with dual-band 802.11n gear.
The hardware will not work with single band 2.4GHz wireless devices. The wireless coverage is similar to that of 802.11n according to the company. The 811DR has WPS integrated and uses beam forming with a late 2012 availability for under $200. The 800MB also has WPS and will be available at the same price and date range.