Trekz Titanium Bone Conduction headphones leave your ears open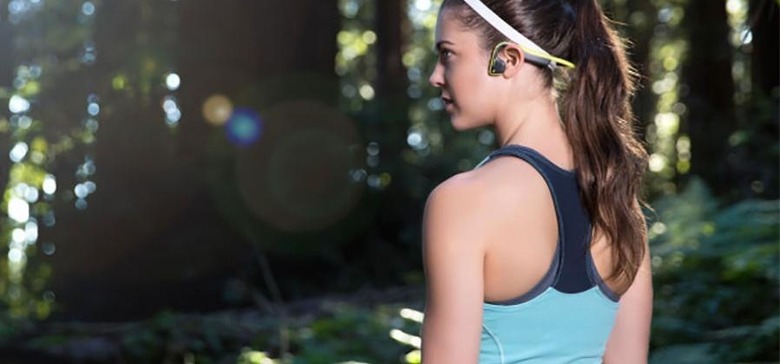 The problem with lots of headphones and ear buds on the market today is that they block your ability to hear what is going on around you. Without the ability to hear what is going on when you are running, walking, or cycling, you can get into some serious trouble in traffic. A new set of earphones that is designed to deliver your favorite audio content while leaving your ability to hear what is going on around you has debuted called the Trekz Titanium.
These headphones are designed around the concept of being open so you can be safe and comfortable while you are exercising or driving with headphones on. The headphones deliver sound via your cheekbones using bone conduction.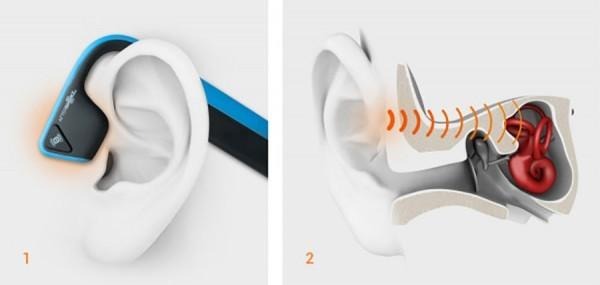 The frame of the headphones are made from titanium and it has a LeakSlayer system to help reduce sound loss. The headphones also have dual noise cancelling mics and are IP55 certified for sweat resistance. The dual mics allow you to use the headphones to make calls and there is an EQ pre-set to boost bass performance.
The battery is good for six hours or music and talk time per charge and they are wireless using Bluetooth to sync to your device. The project is on Indiegogo seeking $65,000 and has raised over $212,000 so far. A pledge of $129 or more gets you the Trekz Titanium with delivery set for December.
SOURCE: Indiegogo