Trekstor Vibez, i.Beat Organix & Nova PMPs: More Memory, More Choice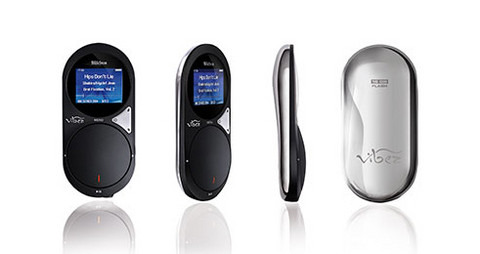 Trekstor's PMP range is in for another refresh, with the company's flagship Vibez media player getting a flash storage boost to 32GB, while their i.Beat Organix gains extra battery life over its predecessor.  There's also a new PMP, the i.Beat Nova, which is basically a USB key audio player.

Functionality for the updated Vibez remains the same, which means a compact LCD and support for audio files including Ogg Vorbis and Flac.  The battery is removable, and lasts for around 20hrs on a single charge.
The Organix, meanwhile, is available with 4GB or 8GB of storage and in four colors.  The Nova is smaller again, adds a 2GB option as well, and has an OLED display and joystick control.  It'll be priced from €29 ($43), while the Vibez will come in at €129 ($191), when they all launch in Europe come September.
[via DAPreview]