Trefecta DRT mil-spec electric bicycle hits 40MPH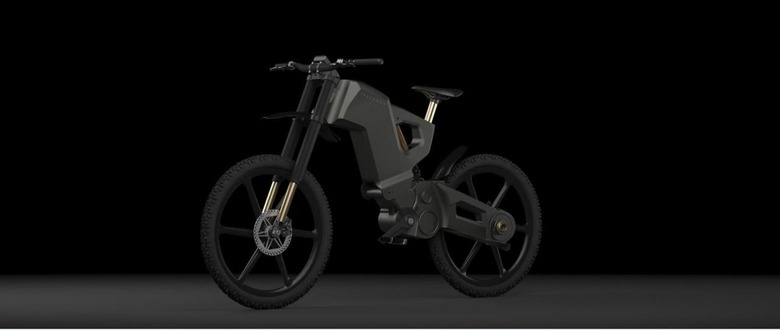 Trefecta has introduced a new electric bicycle that is unlike any e-bike you've seen — it has a no-nonsense industrial design, meets mil-spec standards, and can hit a top speed of 40MPH, eclipsing many scooters on the market. It's the type of bicycle you'd want to have tucked away for the apocalypse, or perhaps an impromptu trip through certain parts of the world. Though it can be pedaled (it is, after all, a bicycle), it also has a throttle for pedal-free operation, the latter of which includes a range of more than 60 miles per charge.
The Trefecta DRT is a little bit motorcycle, a little bicycle, but not entirely either of those things. It features a 4kW electric motor, a top speed of 70kph/43mph, a cruising speed of 34mph, a range of more than 62 miles when used without pedaling, and a total payload capacity of nearly 353lbs.
The numbers on paper are fine, but the video above expands upon them to give you a better idea of what, exactly, the bike has to offer. It is smaller than a motorcycle, and can be used in both off-road and city settings. The use of regeneration during braking helps keep the range high, and there's fast charging for juicing it up while you're in class or the office, for example.
The Trefecta DRT is available now for pre-order, but it won't come cheap: the bike is priced at nearly $25,000 USD/22,500 Euro, making it more expensive than many sedans on the market. That's the base price, though — if you're wanting a CNC-machined version with complete customization options, you'll be looking at more than $36,000 USD.

SOURCE: Gizmag