Traveler 515 Laser Mouse - don't you love useless buttons?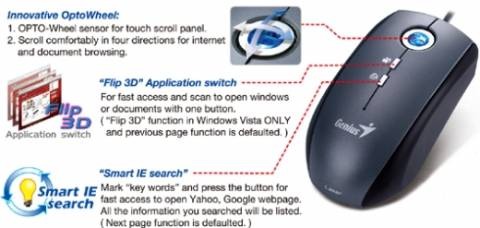 How many of you out there love to use the Flip 3D feature on Vista? Well if you don't use it because it's too much of an effort to pull off the 'Windows key + Tab' combo, then there's a great new mouse that can do it for you.
The Traveler 515 Laser Mouse is pretty much just your average ordinary mouse. It has a couple of extra features like an "OptoWheel" that replaces your regular scroll wheel. It's touch sensitive, so just move your finger over it and it'll scroll.
The other feature is the Flip 3D button. I've never had any trouble with performing keyboard shortcuts myself. The only reason that I don't use the Flip 3D function in Vista is because I don't really care about it.
Traveler 515 Laser Mouse with Flip 3D Button Gives You an Excuse to Actually Use Flip 3D [via gizmodo]