Transformers movie universe tipped as next big franchise reboot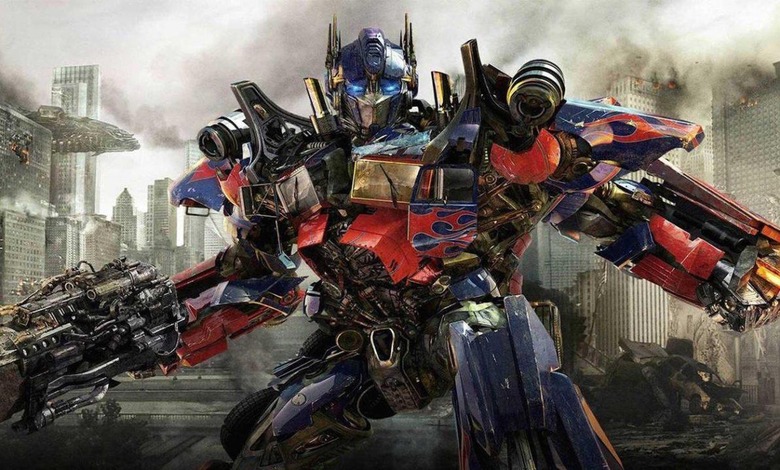 You'd be hard pressed to find anyone, critic or fan, who would say the live-action Transformers movies are anything close to "good," but there's no denying that the franchise has made Paramount several billions in profits since its debut in 2007. With this in mind, a new report ahead of the upcoming New York Toy Fair indicates that the movie studio is already at work at rebooting the Transformers movie series, with the planned sequel to Transformers: The Last Knight having been called off.
The franchise's first spin-off, Bumblebee: The Movie, is still scheduled for release in December, but beyond that Paramount has appointed a new team at the studio to "reset" the series, says a report from Transformer World. This would be the first shakeup to the ongoing series since early 2016, when Paramount revealed that a number of Transformers movies were in the works as part of a new Hasbro-Paramount movie universe.
According to a preview event for the NY Toy Fair, the planned Transformers 6 movie is no longer included on the list of upcoming films from Hasbro-Paramount. There's mention of Bumblebee in 2018 and a new G.I. Joe in 2020, followed by a new "event film" in 2021.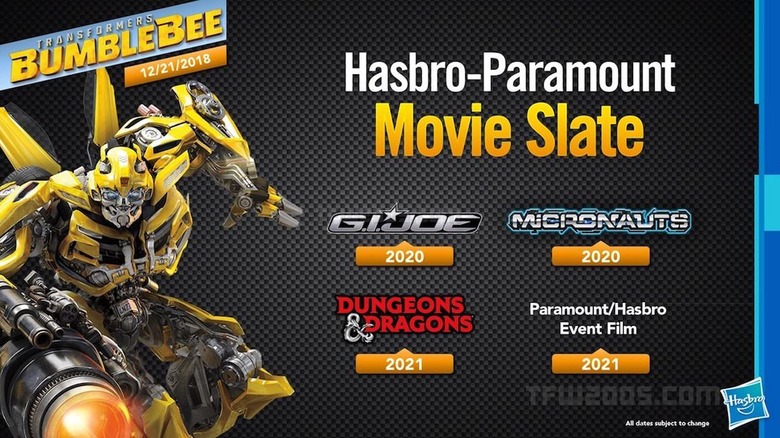 Paramount previously tasked a group of impressive writers, including Michael Chabon, Brian K. Vaughan, and Nicole Perlman, with building its Hasbro-Paramount cinematic universe, but it's not clear if they will play a part in the Transformers reboot. It's unlikely director Michael Bay, who has helmed the franchise up through The Last Knight, will play a part, as he stated in 2016 that he was looking to move on from the series.
SOURCE Transformer World