Transformers: Battle Tactics mobile game update brings first event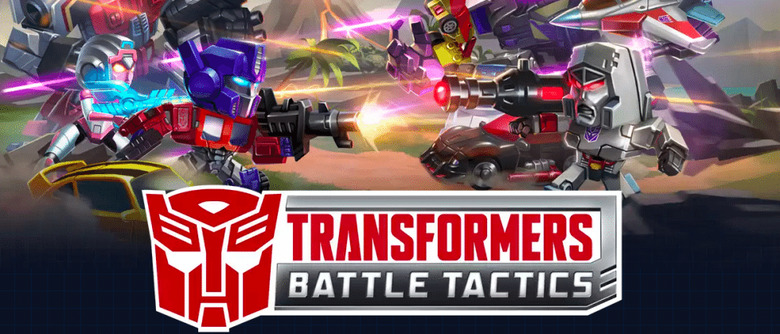 Transformers: Battle Tactics is a mobile game allowing those on Android and iOS to play as Decepticons and Autobots, and earlier this week both apps received an update. Most notable with the update came support for Live Events, and so it makes sense that this would be the time for its maker, DeNA, to launch its first in-game event for the title. The in-game event kicked off today and will run to next week, bringing an assortment of goodies with it.
The in-game event is being called "Beast Wars Episode 1", and those who partake in it join a fight that will result in control and battles with "classic Maximals and Predacons", with those including like T-Rex Alt Mode Megatron, Waspinator, and Cheetor.
In addition to the Live Events mode, the updated apps — which sit at version 1.0.6 — also have some bug fixes in tow, so any issues that gamers might have had should be ironed out after updating. The app itself is 47MB on Android, and about 97MB on iOS, with both versions featuring a variety of in-app purchases.
It isn't clear when the next in-game event will take place, but for now gamers have a single week to get in on the action and collect those beast wars Transformers. Be sure to check out the timeline below for more mobile gaming news!
SOURCE: Google Play, App Store