Transformers 4 Film Hinted To Feature Dinobots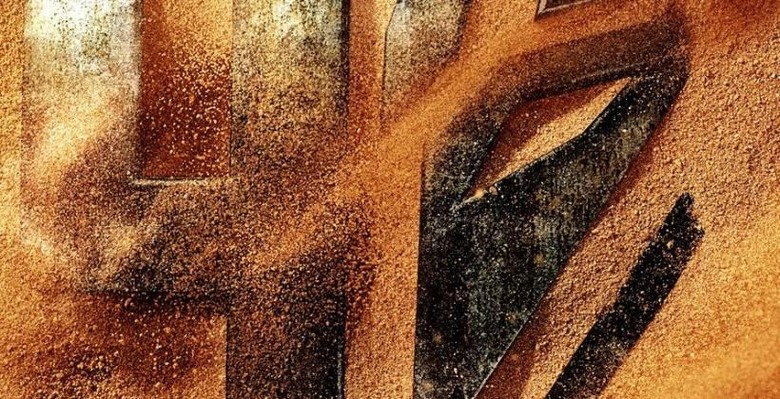 Just when you thought it was over, it refuses to die and take the path to extinction. And that might just be the theme of the fourth installment of the famous, or infamous for some, Transformers live action film which is tipped to carry the title "Transformers: Age of Extinction". And if the guesses are correct, it might feature one of the most beloved robot groups in the entire Transformers universe.
The live action movie adaptation of one of the most well-known toy and animation brands started with the first "Transformers" film in 2007. This was quickly followed by "Transformers: Revenge of the Fallen" in 2009 and then by "Transformers: Dark of the Moon" in 2011. Reception of the films have been split, being praised and maligned by critics, viewers, and fans of the original franchise alike. That hasn't stopped its creators from announcing the next film which is slated to be released next year.
The title and first teaser poster for "Transformers: Age of Extinction" has just made its way to Yahoo! Movies. It features a background which looks like a desert or a sand-filled piece of land. On top and partly covered by the sand is the right half of Decepticon logo with a metallic number 4 taking up the left side. Judging by the title and the theme of the poster, it could very well indicate the much-requested and awaited appearance of the Dinobots.
The Dinobots, as the name suggests, are members of the Autobots team that transform into dinosaurs, including a Tyrannosaurus Rex, a Pteranodon, a Triceratops, an Apatosaurus, and an Elasmosaurus. Portrayed as somewhat simple-minded, childish, stubborn, but very powerful, the Dinobots have surprisingly become one of the most iconic and popular members of the Transformers line. Producer Lorenzo di Bonaventura indirectly confirmed that viewers will have something to be excited about in the upcoming film.
But Dinobots fans will not be the only ones who have something to look forward to. The movie is being filmed in the US and China and, like in previous installments, will feature the coolest and most exciting cars, including Chinese vehicles. That's something that car enthusiasts may have to look forward to when the film hits cinemas in June 2014.
VIA: Yahoo! Movies