Transcend StoreJet Cloud is a personal server with up to 8TB of space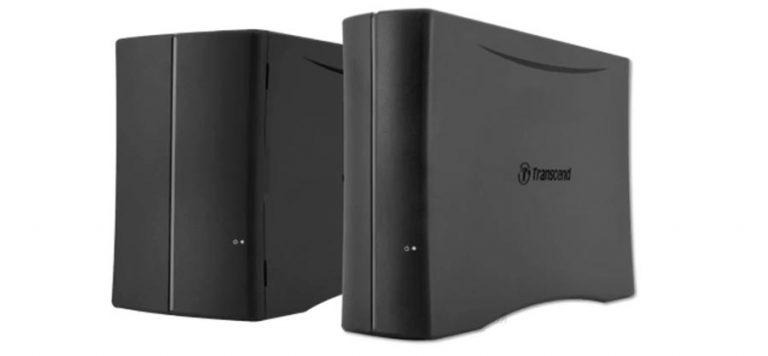 Tired of having to upgrade your Drive space or worried about someone hacking your preferred cloud storage company? Transcend has introduced a personal alternative called the Storejet Cloud. Coming in both 4TB and 8TB sizes, the Transcend Storejet Cloud is designed for those who have a lot of data to store, but would rather do so on owned hardware stored in one's own home or office.
Graphic designers, photographers, videographers, digital artists, or anyone else who produces a bunch of sizable digital files would benefit from such a device. After being setup, the owner can access his or her files whenever they'd like over WiFi via a related Android or iOS app, or through a web link.
The higher-end model, the Storejet Cloud 210, is a 2-bay offering that supports RAID 1. According to the company, owners can add "multiple personal accounts" for others, such as friends or family members, to access the device; each added account will have its own individual controls and protections. As well, there's the option to set up a public folder for giving guests and others access to your personally stored data.
Users have a fair bit of control over how they setup the device and what it does; options include having all new content on devices backed up automatically when they connect to the same network as the Storejet. For example, if the Storejet is setup up at home on your home network, you can have it automatically backup the photos from your smartphone when you get home and the handset connects to your WiFi.
Data can also be backed up with the press of a button from connected USB drives, such as a flash drive; there's also support for Apple Time Machine.
As well, Transcends two new models (the Storejet Cloud 110 and 210) offers DLNA for playing content on compatible media devices, such as a smart TV. There's also AirPlay support, another element that makes it play well with Macs, and support for both Chromecast and iTunes.
Pricing and availability isn't clear at this time.