Transcend StoreJet 2.5-inch SATA external HDDs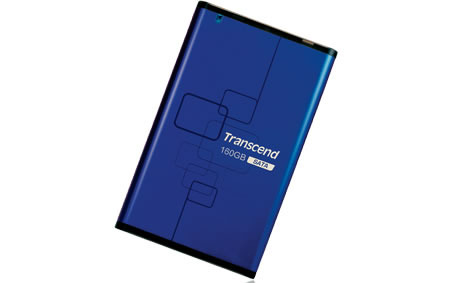 Transcend launched a new set of StoreJet 2.5-inch SATA external hard drives today. They look nice with their polished aluminum encasings in different colors.
There are three colors to choose from that are coordinated with each drives capacity. Silver is for the 80GB, titanium is for 120GB, and blue is for the 160GB.
They have support for USB 2.0 and 1.1 and support transfer speeds of up to 480Mb/s. The drives all come with a one touch backup button on them, and they also come bundled with the software to support that feature as well as the StoreJet Elite 2.0 software which has backup scheduling, security features, and power saving features. No word on price as of yet.
Transcend 160 GB StoreJet 2.5 SATA HDD
[via Fareastgizmos]