Transcend launches DDR3 RDIMM for new Mac Pro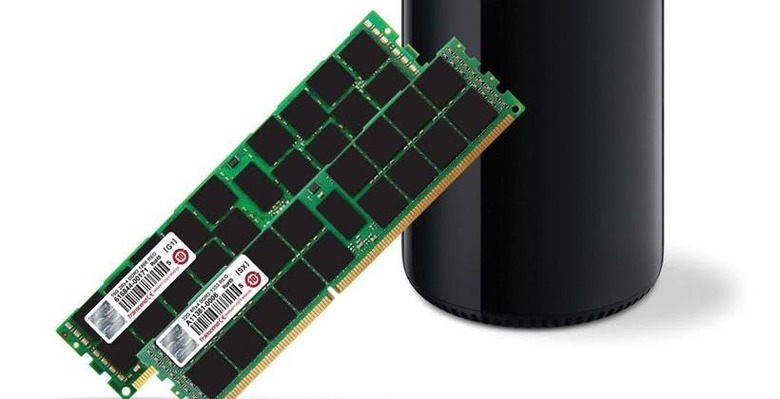 One ways that some people save money when they order a computer from Apple is to buy the machine with the smallest amount of RAM possible. Often RAM upgrades are cheaper on the aftermarket than they are from Apple and other computer makers. Transcend has announced that it has some new RAM modules made specifically for the new Mac Pro.
Transcend has launched 16GB and 32GB DDR3 Registered DIMM (RDIMM) modules that are aimed at users of Mac Pro 2013 systems. The 2013 version of the Mac Pro is the machine that is round with the hole in the middle and reminds me of a vase or umbrella holder.
Using the new memory modules owners of the Mac Pro machines can boost their rigs to 64GB, 96GB, or 128GB of memory capacity. The company says that while the machine is advertised as supporting up to 64GB of memory, it has developed and tested these higher density modules to work in the machines.
Having more memory is a good thing for people that work with memory intensive applications or those who like to have lots of browsers open and consuming memory while they work. Transcend says that the memory modules are easy to install in Mac Pro systems and the memory modules are backed with a Limited Lifetime Warranty. Pricing for the modules is unannounced.
SOURCE: Transcend