Trailer: Namco Museum Turns Nintendo Switch Into Vintage Arcade Cabinet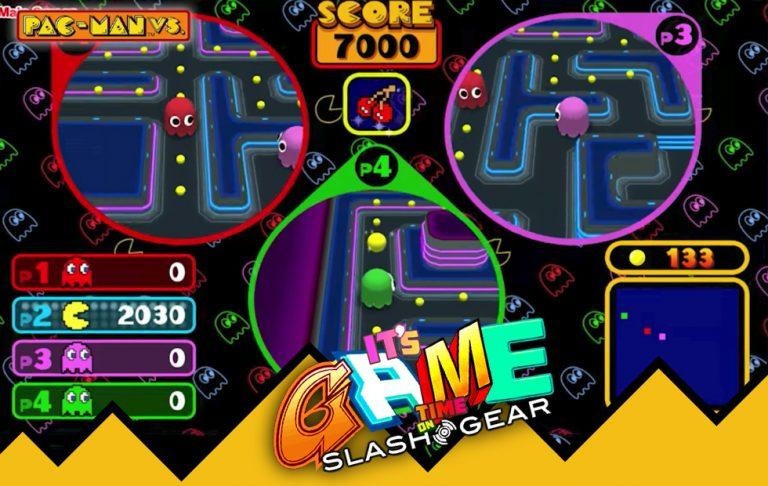 All the NAMCO games you could possibly want to play will be coming to Nintendo Switch in one single title: Namco Museum. This game's first full-length launch trailer was launched today, and it looks pretty gosh-darned solid. This "Namco Museum" title has been launched before for other devices – and it wouldn't be surprising if we saw it again in the future – for good reason!
Inside this game machine within a machine is a set of 11 titles – or 10 plus the return of the big-time battle version of the classic Pac-Man in Pac-Man VS! This is a multiplayer version of the original, bringing about a new way to play the original – made possible here on the Nintendo Switch exclusively. For now. Sort of.
In that Nintendo Switch is a unique device and you're able to go mobile whilst still battling on the same device – this is a unique excperience. That, and this title allows the user to play turning the Nintendo Switch handheld console vertical for a portrait-view version of each of the games. This is effectively mini-arcade cabinet mode, according to Bandai Namco.
Also included on this release are DigDug, Galaga, Galaga '88, The Tower of Druaga, SkyKid, Splatterhouse, Rolling Thunder, Rolling Thunder 2, and Tank Force. And of course the original Pac-Man, because it'd be insane to release Pac-Man VS without also including Pac-Man. New challenge modes are included for multiple games, as well, including Druaga, Galaga '88, and Sky Kid.
This game will be available for Nintendo Switch as of July 28th, 2017. Above you'll see a demo of the full collection as it'll be available right out the gate. And yes, we'll be looking for the first home-made accessory for this console/game combination that'll turn it into a real-deal arcade cabinet – let us know if you're the one that's going to make it first!